STATE OF THE ART
PRODUCTION
SHORT LEAD TIMES
FAST TURNAROUND
STATE OF THE ART
DEVELOPMENT LAB
THE HIGHEST QUALITY
ISO CERTIFIED
Renewable Solar Energy Polyurethane Resins
Epoxy Adhesives Improve Solar Power Functionality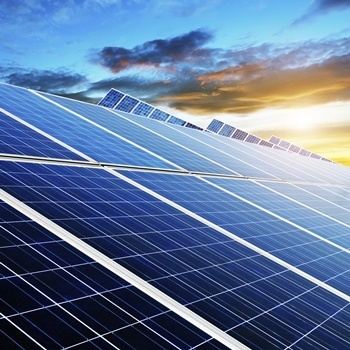 Solar energy provides clean, abundant energy for homes and businesses throughout the country. Photovoltaic technology allows the cells hit by sunlight to convert the sun's rays into useable energy. When converted into electricity, it starts in the form of a direct current (DC) but is converted into an alternating current (AC), transported straight to where you live or work.
Epoxy resins provided by Epic Resins streamline this process, making it efficient and cost-effective for consumers. Solar energy is capable of being the energy producing system it is today by implementing both adhesive and polyurethane compounds into the process.
Here are some of the ways epoxy compounds make solar energy operations more efficient:
-Electrical components, such as solar charge controllers, are constantly exposed to the elements, like rain and snow. If any water seeps into the electrical components, they become at risk for malfunctions and failures. This is resolved with polyurethane potting compounds. These compounds cover the electrical components - providing the durable protection to ensure all electrical elements perform optimally year round, no matter the outdoor conditions.
-Solar batteries lose thermal conductivity without polyurethane resins. These batteries carry a certain amount of thermal conductivity on their own, but with our resins, these batteries have increased conductivity and more efficiency as a result.
-Solar panels, made of photovoltaic cells, would be structured differently without polyurethane materials. Resin-free solar panels would rely on mechanical fasteners. These fasteners would develop structural stress points and require extensive, costly maintenance over time.
-Flame retardant polyurethane and epoxy compounds prevent warpage of solar panel structures
Photovoltaic Solar Panels Structurally Enhanced by Custom Polyurethane Formulations
Epic Resins develops a variety of innovative adhesive and polyurethane compounds, used by industry professionals across the country, for a wide variety of applications – including solar and wind energy. If you want a specific polymer not readily available, our chemists will custom formulate one specifically to match your needs.
Contact the solar energy resin formulators at Epic Resins and improve the quality of your solar panels today.