OEM Potting Compound and Adhesives Case Studies
Polyurethane Potting Compound and Epoxy Adhesive Solutions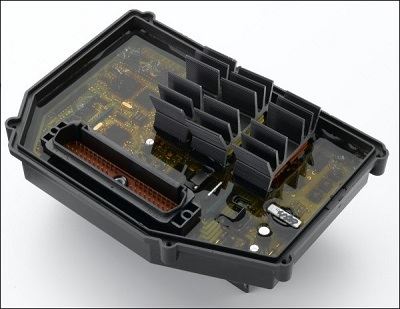 Epic Resins specializes in manufacturing bonding adhesives for electronics potting, filtration applications, led encapsulants, alternative energy applications, and much more. We will also custom formulate adhesive solutions for your specific manufacturing applications if our adhesives don't meet your needs. The case studies below demonstrate how other companies have used Epic Resins unique electronics potting compounds, and polyurethane and epoxy adhesive materials for their unique OEM product needs.
Customers have used our epoxy adhesive formulations in applications to bond divergent types of materials including metal and plastic. Our adhesive solutions are strong enough to withstand high pressures and temperatures ranging from extreme cold to extreme heat. Some manufacturers require their polyurethane adhesives to be rigid and hard, while others need it to be softer and more flexible. An adhesive solution not properly designed for environmental conditions may get hard and crack throughout. Epic Resins custom formulates adhesives to accommodate special needs such as these. We also offer useful epoxy resin news and tips regarding our industry and products.
Whether you need a potting compound for your renewable energy solar panels or an epoxy adhesive for your air filters, auto parts, or electronic appliances, we have a solution perfect for your product applications. View the case studies below to see how our custom formulated potting compounds and epoxy adhesives have been used by businesses for their unique product applications.
Contact our polyurethane potting compound experts for an epoxy adhesive or potting compound custom formulated to meet the unique demands of your OEM products.