Junction Box Potting Compounds for Solar Energy Systems
Solar Power Encapsulation Materials with Polyurethane and Epoxy Resin Compounds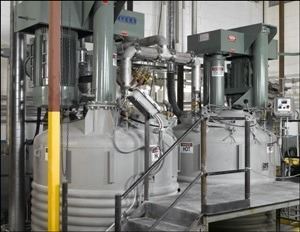 When searching for a J-Box encapsulation material, Epic Resins understands the importance in providing a low cost, proven solution. Epic Resins materials withstand all the outdoor elements that solar technology is exposed to. Epic Resins polyurethane and epoxy resin encapsulating compounds keep your products protected from moisture and demonstrate great hydrolytic stability in many different temperature environments.
Our materials are dedicated to keeping the solder joints in the J-box protected. Epic Resins epoxies and polyurethanes adhere to various J-Box case materials better than traditional, expensive silicones. With a wide variety of characteristics our resin potting compounds will protect sensitive electronics and PCBs in a variety of systems and environments. Our versatile resin compounds have been used extensively in solar energy applications including:
Contact the resin compound experts at Epic Resins for the best encapsulation materials.
Quality UL-Recognized Potting Compounds from Epic Resins
S7142-01 -

2 Component Polyurethane Potting Compound

Epic S7142-01 is a two component polyurethane potting compound designed for the manufacture of ballast transformers. S7142-01 is recognized by UL as a 94 V-0 product in thicknesses as thin as 2.9mm. S7142-01 has also been designed for good thermal shock and hydrolytic stability and has the option of being cured at ambient or elevated temperatures to facilitate high volume/speed production.
R1074-06/H4030-02 -

Fire Retardant Epoxy Potting Compound

Epic R1074-06/H4030-02 is a premium fire retardant epoxy potting compound recognized UL94 V-0. With this flame rating, R1074-06/H4030-02 carries an RTI rating of 90°C. R1074-06/H4030-02 could be considered for use in applications that are thermal cycled between -40°C and +105°C without issue. R1074-06/H4030-02 also features a long work life and convenient 1:1 mix ratio. R1074-06/H4030-02 is RoHS compliant.
S7253-01 -

UL 94V-0 Recognized Polyurethane Compounds

Epic S7253 is a series of two component products, UL 94V-0 recognized polyurethane compounds designed for electronic applications requiring encapsulation. The low weight loss of S7253 series at elevated temperature suggests that this product is suitable for applications that can reach up to 125°C. The S7253 series is currently utilized in a variety of applications, including automotive applications that require thermal cycling between -40°C and 105°C. The S7253 series of products feature good thermal conductivity along with good adhesion to various metals and plastics.The S7253 series of products meets RoHS requirements and can be adjusted to fit the speed of your production lines.
Custom-Formulated Epoxies and Polyurethanes for Junction Boxes
Epic Resins is a leading manufacturer of custom potting compound formulations, allowing us to serve a wide range of industries and clients. We are fully capable of adjusting existing formulas or starting from the ground up, creating fully tailored compounds for your specific product needs. Our thorough testing process and efficient production systems enables us to keep short lead times without sacrificing product quality. Between our extensive potting compound line and our flexible formulation process, you're sure to get the exact product you need.
Contact the solar J-box potting compound formulators at Epic Resins today for more information on our superb renewable energy electronics protection materials.