STATE OF THE ART
PRODUCTION
SHORT LEAD TIMES
FAST TURNAROUND
STATE OF THE ART
DEVELOPMENT LAB
THE HIGHEST QUALITY
ISO CERTIFIED
Solar Battery Potting Compounds for Alternative Energy Manufacturers
Urethane and Polyurethane Electronics Potting Materials Custom Formulated for Unique Applications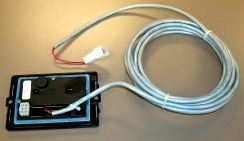 When choosing an electronics potting material for your battery or battery system, requirements vary depending on the battery technology. Epic Resins has experience in a variety of battery technologies, systems, and battery configurations. We can work with you determine the most cost effective solution that will work for your particular need.
S7253 Series - 2 Component, UL 94V-0 Recognized Polyurethane Compounds
Epic S7253 series of products are two component, UL 94V-0 recognized polyurethane compounds designed for electronic applications requiring encapsulation. The low weight loss of S7253 series at elevated temperature suggests that this product is suitable for applications that can reach up to 125C. The S7253 series is currently utilized in a variety of applications, including automotive applications that require thermal cycling between -40C and 85C. The S7253 series of products feature good thermal conductivity along with good adhesion to various metals and plastics.

The S7253 series of products meets RoHS requirements.
S7302 - Tough Urethane Material for Electronic Potting
Epic S7302 is a tough urethane material designed for electronic potting applications. The chemistry of S7302 lends itself well for products that are exposed to a wide range of temperatures. S7302 is adequate for applications that are thermal cycled between -40C and 135C with excursions up to 160C. S7302 also features good moisture resistance and good adhesion to various metals and plastics.