STATE OF THE ART
PRODUCTION
SHORT LEAD TIMES
FAST TURNAROUND
STATE OF THE ART
DEVELOPMENT LAB
THE HIGHEST QUALITY
ISO CERTIFIED
Custom Epoxy Resin Formulator and Electronics Potting Compound Manufacturer
Polyurethane Adhesives, Potting Compounds, and Custom Epoxy Resin Formulation Services
Epic Resins is a custom formulator of epoxy resin and polyurethane compounds for original equipment manufacturers (OEM's), operating since 1958. Epic Resins is unique in the epoxy resin manufacturing industry, offering the most competitive prices on potting compounds and CUSTOM epoxy formulation services to perfectly match YOUR product outcome needs. The customer representatives at Epic Resins have chemistry backgrounds, have worked in OEM manufacturing settings, and listen to you to understand your production process.
When you meet with Epic Resins, we do much more than walk you through our catalog of epoxy potting compounds. We work with you to understand your production needs and how we can custom manufacture an epoxy resin supporting your product outcome desires AND your budget.
Quality Customer Service at Epic Resins
At Epic Resins you will ALWAYS speak to a person if calling between 8am and 5pm CST - WE WANT TO TALK TO YOU! There is no voice mail or answering machines to work through. Our staff understands the ways in which we can modify or create epoxy resins, polyurethane compounds, and electronics potting compounds to perfectly fit the needs of your specific manufacturing application because we understand the chemistry.
No other custom epoxy formulator is able to offer prices as low as Epic Resins for the custom manufacturing of potting epoxies. No other epoxy resin manufacturer offering potting compounds in our price range is able to offer our level of custom epoxy formulation capabilities. Epic Resins is simply the best choice for electronics potting compounds, polyurethane compounds, solar panel encapsulation compounds, moisture cure adhesives, junction box potting compounds, sandwich panel adhesives and all epoxy resins.
Custom Resin Products, the Best Prices and Service
Call Epic Resins, the best custom epoxy formulators, today at 1-800-242-6649 to find out more about getting the best price on the perfect electronic potting compound, epoxy resin for electronics, solar panel encapsulation or polyurethane resins for your specific manufacturing application. You will speak to someone TODAY between the hours of 8am and 5pm CST! OR use our simple QUOTE REQUEST FORM to send us a message about your application and the solution you're looking for, we WILL contact you within the next business day, or at your convenience if a time is specified, to discuss solutions and how Epic Resins will exceed your expectations!
Quality polyurethane potting compound products, unmatched epoxy formulation customer service, and competitive pricing have always been the key elements of our philosophy and the reasons for Epic Resins' continued growth. We believe these elements are vital in maintaining the excellent relationships we've established with our epoxy resin formulation customers. As a custom epoxy formulator, we are constantly developing new potting compound products and applications, improving existing resins, improving our manufacturing processes and reducing costs, thereby helping our customers to do the same.
Contact our epoxy potting compound manufacturers today for high quality custom epoxy resin formulations for your unique needs.
Advanced Potting Epoxy and Encapsulation Product Technology
Epic Resins electrical potting compounds are based on one and two-component epoxy resin and two-component polyurethane resin chemistries. They are solvent-free liquids, 100 percent solids formulated epoxy resin and polyurethane resin compounds. Epic Resins potting compounds are designed to efficiently fixture and encapsulate electronic components, while also protecting them from adverse environmental, mechanical, thermal and electrical stresses. Our electronic potting compounds also provide excellent electrical insulation to extend product life cycles and enhance the performance of potted electrical and electronic devices.
Solar Encapsulation Products and Alternative Energy System Solutions
Epic Resins specializes in formulating a complete range of bonding, potting and encapsulating products for solar energy applications. Epic Resins formulates adhesives, potting and encapsulating products designed for optimal thermal management in solar energy applications such as Micro-Inverters, Charge Controllers, J-Boxes, Solar Batteries, and Solar Panel Bonding. With over 50 years of experience in the products and processes that are vital to the Solar Energy Device Market, Epic Resin will custom formulate an epoxy or polyurethane compound to meet your solar energy adhesive requirements.
Epoxy Potting Compounds
Epic Resins electronic potting compounds are formulated with specific blends of epoxy resin for electronics, curing agents and modifiers to provide the best application properties for meeting our customer's potted device performance specifications. The key features of our epoxy resin potting compounds include:
* Room or Elevated Epoxy Cure Temperatures

* Excellent Dimensional Stability

* Excellent Chemical and Moisture Resistance

* High Temperature Resistance

* Excellent Dielectric Properties

* Ease of Processing

* Flame Retardant Properties

* Low Cost

* Low Shrinkage

* Strong Adhesion

* U.L. Recognized Potting

* Excellent Mechanical Properties

* Meter Mix & Dispense Friendly

* Good Work Life
Versatile Potting Compounds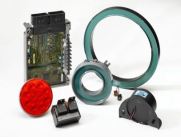 Epic Resins epoxy potting compounds are available in a wide variety of viscosities, mix ratios, electrical and physical properties. Just like our polyurethane encapsulating compounds, custom epoxy formulation is always available to meet your specific potting epoxy needs. You can also remove our epoxy if you need to get at potted electrical components needing repair or modification. It's a delicate process requiring specific techniques but we tell you how to go about removing epoxy.
Polyurethane Potting Compounds
Epic Resins polyurethane electronic potting systems are two-component liquid potting compounds with varying degrees of pot life, viscosities and hardness for a broad range of electrical, electronic potting, solar potting and encapsulating applications such as strain-sensitive components, coils, micro inverters, J-Box and transformers. The key features of our polyurethane potting compounds include:
* Fast Process Times-Cure Speed

* Low Stress on Embedded Components

* Improved Thermal Shock

* Ease of Handling

* U.L. Recognized Potting Systems

* Re-enterable Encapsulating Systems

* Low Cost

* Low Exotherm

* Excellent Dielectric Properties

* Low Process Hazards-Non-TDI

* Room or Elevated Temp. Cure

* Fungus Resistance
Our epoxy resin and polyurethane potting compounds are used in ignition coils, LED's, electronic control modules, solar panels, alternative energy equipment and many other devices. Other popular applications of our products are moisture cure adhesives for panel bonding, chemical resistant polyurethanes for pool and spa filters, high quality epoxy resin adhesives and potting compounds for heavy duty liquid filtration applications, and epoxy resin encapsulating compounds for demanding submersible pump applications and solar panel encapsulation. This is a small sampling of the products which use our epoxy resins and polyurethane compounds.
Whatever your application, Epic Resins will custom formulate an epoxy resin product to meet your exact needs. Contact the best epoxy and polyurethane adhesive formulators in the business today for more information on how we can help your company succeed.
Useful Applications for Polyurethane Potting Compounds
With numerous benefits and countless applications, Epic Resins' polyurethane and epoxy potting compounds succeed among their competitors. Our formulas are built as strong and durable adhesives and electrical potting compounds.
Industries succeeding in using our polyurethane material include:
Solar Energy

With all-day exposure to weather elements, the need for a durable potting compound is necessary in safekeeping important electrical assemblies and other mechanical systems in solar energy panels. Malfunctions and leakage are prevented with our protective resin— it's perfect for solar energy panels systems in the rain, sun, and other damaging environments.

Wind Energy

Polyurethane and epoxy potting compounds used in the wind energy industry must be multi-purposeful, taking on all kinds of interfaces and weather fronts. Epic Resins' epoxy and polyurethane compounds are resistant to heat and continuous movement, and hold strong to motors and stators in wind turbines. Our epoxies effectively assist the wind energy industry by insulating and protecting valuable equipment.

Pool/Spa filters

Mold, algae, and bacteria make themselves at home in pools and spas, greatly affecting the performance of filter components. Our durable resin compounds formulated for the pool and spa industry also ward off cleaning chemicals and water seepage, both known to corrode important filter parts like seals and valves.

Telecommunication

Epic Resins polyurethane and epoxy potting compounds create a moisture barrier aiding in resistance to rust and degradation; two factors in failing telecommunication technology, especially winter weather elements. Extreme heat and water are also no match for this particular resin. Potting of printed circuit boards with surface mount technologies (SMT), which are common in the telecom industry, require a compound with a low glass-transition temperature like the polyurethane potting material from Epic Resins.

Automotive

Many of Epic Resins' polyurethane and epoxy potting compounds maintain UL recognition and are perfect for automotive applications. For example: ignition coils are one of the most important components of a car, starting the entire chain reaction of getting the motor going. Our polyurethane potting compound both protects the coils from corrosion and moisture while insulating the heat generated by the part.
Epoxy and Polyurethane Compounds for Your Automotive and Electrical Needs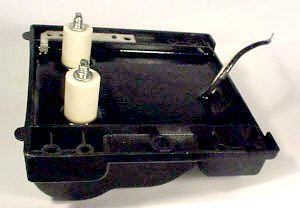 Epic Resins offers top-notch epoxy, urethane, and polyurethane potting and casting compounds– all of which are customizable to your needs. Our compounds are specially designed for superior insulation in automotive applications. They are also resistant to weather, chemicals and other hazards.
Visit our automotive page to see the compounds we've created for automotive and electrical applications.
Resist Harsh Chemicals and Physical Environments with our Custom Solutions
Epic Resins will work with you for under-the-hood automotive applications or sensors requiring resistance to harsh chemicals. We'll create a completely unique and custom solution to exceed your expectations.
Visit our sensors and transducers page to see the compounds we've created for these applications
We Can Customize Your Epoxy Needs for Electronics and More
When you want your products performing at their best, Epic Resins has the perfect solution to ensure your needs will be met. We manufacture a full line of epoxy resin systems perfect for your high voltage or temperature applications. Every customer's needs are different. If we currently don't have an epoxy meeting your performance requirements, we'll create one.
Visit our transformers and power supplies page for more information about the electrical compounds we've created.
Epoxy and Polyurethane Encapsulants for Control Modules
Our experts' ability to create low viscosity compounds designed to keep your electronic devices safe helps us stay on top of the competition- even for small, sensitive electronics. Our flexible, low-hardness compounds keep the stress off your electronic control modules or surface mounted devices.
Visit our control module page to see what epoxy or polyurethane encapsulant is perfect for your electronic application.
Compounds Tailor-made for Your Submersible Pump System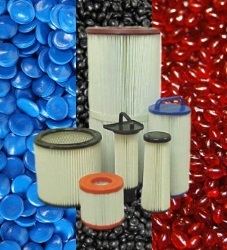 With excellent thermally conductive and low water absorption properties, Epic Resins can help you find the perfect compound for your submersible application. Whatever your submersible application requires, we've got you covered.
Visit our submersible pump page to find your ideal compound and solution for your unique application.
Switches, Connectors, and Other Electrical Compounds
With excellent thermally conductive properties, our potting compounds are ideal for electrical applications such as:
Switches
Connectors
Sensors
And so much more!
These compounds have a long shelf-life, are fire-retardant and fit great in tight spaces.
Visit our switches and connectors information page to read more about our electrical applications.
Compounds for Telecommunications Systems
Whether you're looking for the perfect compound for cable splicing, junction, or other electrical potting, Epic Resins has the perfect solution for your telecommunication needs. We'll protect your equipment from all environments.
For more information about our telecommunication specialties, visit out telecom devices page.
Epoxy Resin and Thixotropic Compounds for Your Electrical Needs
For a wide range of automotive and electrical uses, our motor and stator products might be your solution. These potting compounds:
Are thermally conductive
Feature a long shelf life
Have excellent electrical properties
Come in a wide range of viscosities, gel times and cured physical properties
For an expanded explanation of our electrical compounds, visit the motor and stator page
Relay, Resistor, and Capacitor Potting Compounds
One of our specialties is high temperature potting compounds for:
Relays
Resistors
Capacitors
Any type of epoxy resin
Here are some of the most advanced fields using thermal potting compounds:
Aviation
Aerospace
Medical
Automotive
For additional information about our thermally conductive epoxy potting compounds, see our relays, resistors, and capacitors page.
Custom Microelectronic Applications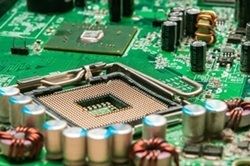 Our polyurethane covers a wide range of materials. It can almost replicate any hardness such as:
Gel
Glass
Thermoplastics
Rubber
LED compounds
We can formulate the compounds to resist chemicals, vibration, and weather. You can choose just about every aspect of the compound to specifically meet your needs.
For more information about epoxy resin and polyurethane potting, visit our microelectronics page.
Epic Resins Offers Highest Quality Potting and Encapsulating for Radio Frequency Products
Our crack-resistant epoxy resins and epoxy adhesives are suitable for harsh conditions, come in different varieties and high and low frequencies for radio frequency applications, such as:
Automatic meter readers (AMRs)
Security card readers
Tire pressure management sensors (TPMS)
For complete information about our radio frequency applications, visit our radio frequency potting and encapsulating page.
Adhesive Solutions for the Filtration Industry
Epic Resins specializes in creating epoxy resin and polyurethane adhesives for the filtration industry. We'll work with you to create the exact adhesive you need for efficient, durable, and chemically resistant filters. Count on us to create the best possible adhesive solution for your filter. No fluids will bypass the filter – guaranteeing the best separation filtration possible.
To see some of the custom products we've created for the filtration industry, visit our separation filters page.
Maximize Pool and Spa Filtration Impact with Epic Resins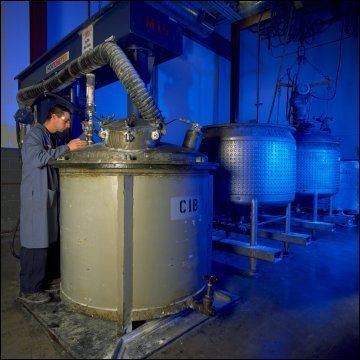 Epic Resins is the number one manufacturer for chemical, heat, weather and water-resistant epoxy resins and polyurethane compounds.
For pool and spa industry applications, our chemically-resistant potting and casting compounds are designed for maximum efficiency and durability. Our products are completely customizable from color to hardness.
To read more about our extensive variety of solutions for pool and spa applications, visit our pool and spa filters page.
Polyurethane Adhesives for HEPA Filtration Efficiency and Strength
Epic Resins is your one-stop shop for air-filtration solutions. HEPA filters are designed to remove at least 99.97% of airborne particles as small as 0.3 micrometers in diameter. Our custom-designed polyurethane adhesives and potting compounds for high-end HEPA filters are unmatched in strength, efficiency, and durability to give you peace-of-mind.
For more information about our HEPA filtration solutions, visit our HEPA filters page.
Epoxy Resin and Polyurethane Compounds for Air Filtration Solutions
Epic Resins creates air filtration solutions for automobiles, industrial settings and homes. Whatever application you need or variable stands in your way, we'll deliver premium results. We create products resisting vibration, temperature, chemicals, heat, shock, and so much more.
Learn more about our filter adhesives on our air filters page.
Filtration Applications from Epic Resins
Visit our filter brochure page to learn about our filtration applications.
LED Encapsulants Stand up to Harsh Environments and Elements
When your Light Emitting Diode (LED) applications need to stand up to harsh exposures such as:
Outdoor environments
Heat or fire exposure
Liquid exposure
Gaseous exposure
Chemical exposure
-our epoxy adhesives and polyurethane potting compounds deliver unbeatable results. What we bring to the table are solutions proven to be the best in the industry. They have been proven effective, efficient, and durable time and again.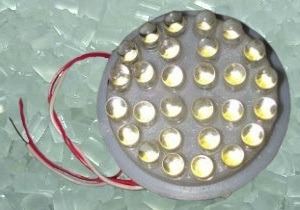 To learn more about our solutions and experience with LED applications or to read our LED brochure, visit our LED encapsulants page.
Solar Energy Solutions Tailored to Your Needs
Epic Resins offers a complete range of products for bonding, encapsulating, and potting for solar energy applications. With our low-cost silicone alternatives, we can help save you money on your solar development project. Our products and services for the solar energy field include:
Solar micro-inverters - micro-inverter epoxy resins and polyurethane compounds for electrical potting and sealing
Solar charge controllers – heat-resistant, electrical potting and encapsulation products for charge controller manufacturing
Solar junction boxes (J boxes) – our polyurethane and epoxy resin compounds protect and seal junction boxes from the elements
Solar batteries – since every solar battery system is unique, we work with you to create the most efficient and durable, custom potting compound
Solar panel bonding adhesives – traditional hardware is no longer needed to secure photovoltaic cells with our custom adhesives increasing the structural integrity.
For more information about our services and experience in the solar energy field, visit our solar energy page.
Custom Wind Energy Products Save Money and Maintenance
We offer a wide variety of bonding, potting and encapsulating products for the wind energy industry including:
Charge controllers – UL approved, temperature, and high voltage resistant potting and encapsulating formulations
Generators – Custom designed resins to protect important parts of wind turbine generators
Adhesives - Strong and durable adhesives designed to bond fiberglass and epoxy laminate
Battery encapsulants - Cost-effective and temperature resistant encapsulants provide solutions for wind-power battery and battery system manufacturing
For more information about our wind energy solutions, visit our wind energy page.
Epoxy Adhesives for Paint Brushes and Paint Rollers
Our paint brush and paint roller adhesives are designed to provide supreme adhesion to many mediums such as:
Natural bristles
Nylon
Polyester
Olefin filaments
Vinyl substrates
Learn more about the impact of our specially designed paint brush and paint roller adhesives on our paint brush adhesives page.
Custom Adhesives to Bond Whatever You Need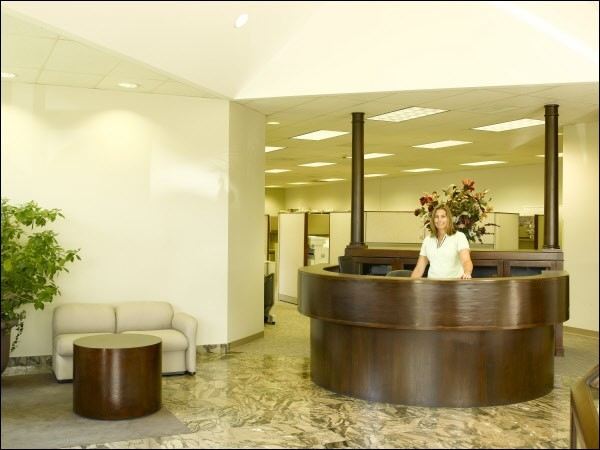 Whether you're bonding foams, wood, metal, or vinyl substrates, Epic Resins will work with you to ensure we find the perfect adhesive for your bond. Our adhesive applications are nearly endless.
To read more about our adhesives, visit our panel bonding page.
General Purpose Adhesives with Fast Cure Times
Epic Resins has an extensive line of epoxy resin and polyurethane adhesives designed for general use.
To see examples and to learn more about our general purpose adhesives, visit our general purpose adhesives page.
Create Just About Anything with our RIM Process
We use reaction injection molding (RIM) to create a vast variety of products for original equipment manufacturers (OEMs).
Learn more about our RIM process and materials on our composite-RIM page.
Epoxy Compounds for Filament Winding Applications
If you're looking for a shell of materials with a high strength-to-weight ratio, our filament winding resins might be the perfect solution. We can help you save money and increase efficiency in your current procedure(s) or help you develop a new process. We use epoxy resin designs for these filament winding applications.
If you don't see the right epoxy compound on our filament composites page, don't worry, we'll develop a customized compound for your production needs.
Custom-made Resin Edges for Your Table Top
Our resin poured edges are a compliment to any table or surface. They are flush with a table's characteristics and can easily be changed in color by the consumer.
Learn more about table top resin poured edges on our edge molding page.
All of these examples show our capabilities in making the best resin for your needs.
Contact our epoxy specialists and find out how Epic Resins can formulate winning results for your business today.
Underwriters Laboratories Recognized Compounds with Flame Retardant Properties
Epic Resins produces a variety of flame retardant compounds. We formulate both epoxies and polyurethane with fire retardant properties. All of these products are recognized by the leader in safety sciences, Underwriters Laboratories. UL inspects our resins and deems them safe for use. To have a UL recognized product means to provide safety-related certification to consumers and manufacturers. Applications of UL recognized flame retardant compounds benefit many industries including LED Lighting, Solar Energy, and Automotive.
Find out how many compounds Epic Resins formulated when you visit our UL recognized flame retardant resins page.
Click here to open the Epic S7478 brochure pdf for downloading or printing.
Epic S7478 Potting Compound Technical Data Sheet