STATE OF THE ART
PRODUCTION
SHORT LEAD TIMES
FAST TURNAROUND
STATE OF THE ART
DEVELOPMENT LAB
THE HIGHEST QUALITY
ISO CERTIFIED
Epoxy Resin Products for Filtration Applications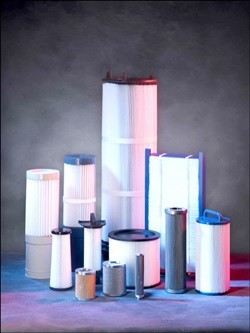 Chemical Resistant Polyurethane Compounds and Epoxy Resin for Filter Manufacturers
When it comes to the filtration market, Epic Resins is a leader in technological advancement. We design and manufacture epoxy resin and polyurethane products that withstand extremely harsh chemical exposures as well as temperature extremes. Because there are so many types of filtration applications, Epic Resins has developed and continues to develop compounds to fit the varied needs of the market. From fungus resistant polyurethanes for pool and spa filters to high temperature resistant epoxy resins designed for the aerospace market, Epic Resins can provide the solution to your filtration problem.
Epic Resins excels in replacing energy intensive plastisols in filter applications with our two component reactive polyurethanes. Chemically reactive polyurethanes require no heat to cure and if cycle times are an issue, a much lower required heating schedule vs. plastisol will help you reduce energy costs.
Custom Formulated Epoxy and Polyurethane Resins for Filter OEMs
If you've having trouble finding the right epoxy resin or polyurethane for your filtration needs, the engineers at Epic Resins have your solution. We specialize in custom designed epoxy and polyurethane resins for the filtration industry. Using cutting edge technology in our state-of-the-art lab, we work with the customer to develop a product specific to their needs, and that is unparalleled to anything else on the market. Our technical staff is known for constructing and formulating products exceeding our customer's expectations.
Higher Standards Means Top Quality Products
Epic Resins has established its name and brand by developing unprecedented epoxy and polyurethane filter products. We lead the way in technological advancements, allowing us to satisfy every customer's needs while being environmental friendly. By setting our own standards higher than the competition, our management systems have been accredited with ISO certifications 9001 and 14001. With exceptionally high standards, we use our in-house meter mix and dispensing equipment to tailor any epoxy or polyurethane coating or resin to meet your filtration requirements. Epic Resins can alter the composition of your product to meet changing specifications. Characteristics such as thermal conductivity, viscosity, application and hardness can all be modified to address shifting demands. Complete customer satisfaction is the foundation upon which Epic Resins is built.
Click here to view our online Filter brochure.
Contact our custom epoxy formulators to design a custom polyurethane resin to suit your filtration needs.
Filter Manufacturing Application Products
Separation Filter Epoxies (Hydraulic fluids, oils, etc.) - Single and double component chemically resistant epoxy resin and polyurethane adhesives are perfect for use in filters designed to separate contaminants present in oil, gas, greases and coolants. These adhesives and resins bond tightly to endcaps, ensuring no fluid bypass issues. We also offer an extensive line of seam sealing epoxy resins and polyurethane filter adhesives.

Pool and Spa Filter Polyurethane Compounds - Full line of chemically resistant polyurethane potting and casting compounds for the spa and pool industry feature unbeatable quality and dependable consistency for manufacturing efficiency.

HEPA Filter Adhesives and Potting Compounds - Specially designed for use in high quality HEPA filters, polyurethane adhesives and potting compounds feature excellent strength, durability, no gel time drift and don't require the application of additional catalysts to improve the manufacturing process.

Air Filter Adhesives and Resins - Cost effective epoxy resin and polyurethane filter adhesives and end cap products are designed to stand up to shock, vibration and temperature extremes.
Contact the filter adhesive manufacturers at Epic Resins today for more information on our wide range of superb quality polyurethane and epoxy resin potting, casting, and fabrication compounds.