Optically Clear Polymer Formulations for LED Encapsulation
Polyurethane Compounds Uniquely Designed to Benefit LED Lighting Systems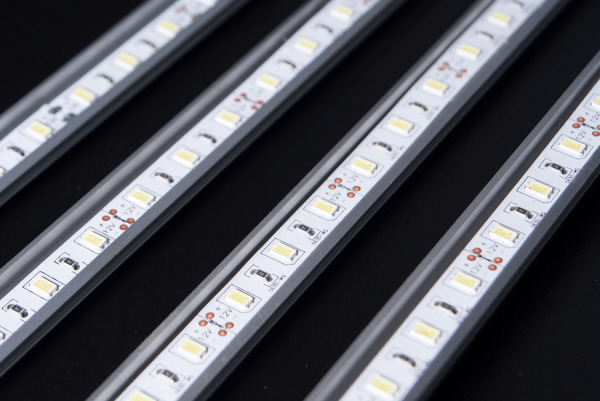 Epic Resins leads the way in innovation for LED encapsulation compounds, including our optically clear polymer, EPIC S7515. Specifically formulated for LED lighting systems, EPIC S7515 is designed with excellent electrical properties to prevent unnecessary wear and tear for the Light Emitting Diode.
EPIC S7515 Benefits and Features
EPIC S7515 is a series of two part aliphatic polyurethane compounds designed to be UV stable and optically clear. These compounds have many features including low viscosity, a fast cure schedule at ambient temperatures, excellent tear resistance, and great electrical properties.
Get a quote on the best optically clear LED polymers from Epic Resins.
Optically Clear Casting and Encapsulating Compounds at Epic Resins:
Epic S7515 -

2 Part Clear Polyurethane Compound

EPIC S7515 features a convenient 1:2 volumetric mix ratio allowing it to be easily adapted to meter mix and dispense machinery for high volume production applications. EPIC S7515 was designed for use in a variety of applications including:
General LED light potting
LED light bar potting
Printed circuit board potting with indicator lightsLED Manufacturing Solutions
Epic Resins provides a diverse array of polyurethane compounds, adhesives, and epoxies for various industries including LED encapsulation. We formulate optically clear polymers as part of our LED encapsulation but we create other resins for LED circuitry too. Our brochure below showcases some of the compounds we offer to meet your LED lighting needs.
If you require an LED epoxy resin we don't offer, we'll custom formulate one meeting your LED manufacturing and design needs. When it comes to potting compounds and adhesives, Epic Resins is the name to remember.
Contact the LED polymer encapsulation experts at Epic Resins and get started on your LED encapsulation today.
Have a look at our LED Circuitry Resins brochure pdf, available for downloading or printing.