High Performance Epoxy Resins for Motor and Stator Windings
Motor and Stator Epoxy Resin Encapsulant Products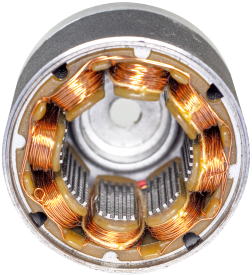 Epic Resins manufactures a full line of epoxy & polyurethane encapsulants for motor and stator windings. Our chemically resistant, high-temperature epoxy resins are formulated to withstand your most demanding application. Our thermally conductive potting compounds are formulated for long service life, as well, making them perfect for a wide range of electrical and automotive uses.
We formulate electric potting compounds in a wide range of viscosities, gel times, and cured physical properties for almost any electrical application. With high heat deflection and excellent heat transfer properties, Epic Resins has the potting resin you're looking for. And if you require something we don't already have, our chemists can formulate a custom compound for your specific application.
Epic Resins has decades of experience in specialty epoxy and polyurethane resins. Our professional staff uses superior customer service to work with clients to solidify their manufacturing production process. Our expertise provides clients the ability to maximize proactive product development and supply consistency to achieve maximum value.
Why Epic Resins?
60+ years experience in specialty epoxy and polyurethane resins
State-of-the-art manufacturing facility
First epoxy resin formulator to earn ISO9002 Registration (April 1995)
ISO9001 Certificate of Registration (October 1998)
ISO14001 Registration (April 1999)
Highly specialized equipment on-site, including vacuum chambers and meter, mix and dispense (MMD) equipment
Lowest prices on custom epoxy formulations
Superior customer service
Some Motors and Stator Encapsulation Products by Epic Resins:
Polyurethane Potting Compounds for Industrial Applications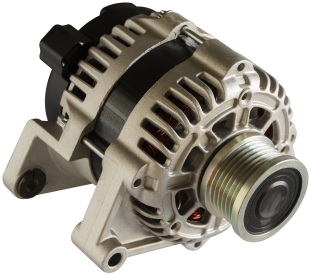 Epic Resins' polyurethane potting compounds are used for a wide range of industrial applications and are particularly important for the wind energy and automotive industries. Our engineered epoxies and polyurethane compounds offer excellent heat dissipation, along with powerful adhesive properties and thermal shock-resistance to protect the end turns in stators as well as motor winding components.
Epoxy and Polyurethane characteristics essential in the applied industries include
Chemical resistance
Adhesive strength and high durability
Thermal shock resistance
Thermal conductivity
Electric insulation resistance
Motor and Stator Winding Industries Benefit with Epic Resins
Both the wind energy and automotive industries require adhesives with the strength to endure harsh weather elements and continuous movement. Our polyurethane potting compounds meet these requirements with flying colors.
Wind Energy
The ability to produce electrical power from wind turbines requires blades that constantly spin a gearbox to power a generator. Our polyurethane potting compounds are ideal for wind turbine stator and motor coil adhesion, protecting valuable components and enabling stable performance in all weather conditions.
Automotive Potting
Our polyurethane potting compounds help ensure your vehicle performs at its best by shielding the primary and secondary ignition coils from moisture and other elements while also insulating them so the heat they generate cannot damage fragile electronic and plastic components nearby. This requires insulating epoxy or polyurethane resins like those produced by Epic Resins.
Contact Epic Resins for high-quality potting compound for motors and stator windings or other electronic applications.
Epic Resins epoxy resin formulations and applications
Epoxy Resin Materials
1 component
2 component
Polyurethane potting compounds
Electrical potting compounds
Thixotropic epoxy compounds
Anhydride cure
Battery potting compounds
Adhesives and bonding materials
Polyurethane elastomer
Flame Retardant Polyurethane
Electronic encapsulation
Low hardness polyurethane
Aliphatic polyurethane compound
UL-Recognized potting compound
Thermally conductive epoxy
Protective resin applications
Benefits of polyurethanes over silicone potting
Lower cost of materials results in a more economical polymer
Better bond strength to substrates and cases
Durable and efficient in optimal operating temperatures range

Low temperature: -60°
High temperature: 150°C

Higher chemical resistance to more chemical compounds
Reduced water vapor permeability increases water-resistance of sensitive components
More flexible formulation allows polyurethanes to be formulated soft or rigid
More strength, elongation, and abrasion resistance
Reduced outgassing from material