Electrical and Electronics Potting & Encapsulating Compounds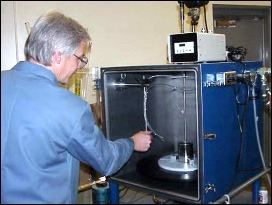 Electrical and electronic potting compounds are designed to insulate and protect electrical and electronic components from the application and environmental stresses. We offer a comprehensive selection of low-cost epoxy and polyurethane potting compounds to meet the most demanding specifications.
Our electronic potting and encapsulating compounds are formulated for high performance in nearly any application. Our chemists and developers can also create custom formulations to your exact specifications. All custom compounds are extensively tested to ensure you get the product you need, capable of handling whatever stresses it could potentially encounter in its application.
Electronic Encapsulation for PCBs
Electronic encapsulation formulations are the key to maintaining the quality of the PCBs in your electronics and electrical products. Epic Resins carries one- and two-part potting epoxy formulations designed for products requiring thermal conductivity and insulation. Our custom formulations achieve a range of properties in strength, temperature, curing speeds, and liquid color to insulate and protect against moisture, corrosion, humidity and other damaging environments.
Our encapsulant formulations are completely solvent-free, making them suitable for preserving sensitive components. Once the liquid is poured over your circuit board, the formulation cures and permanently protects fragile electrical components. Many of our potting materials are UL rated and certified. Our potting compounds and electronic encapsulants can also be removed in case repairs or modifications are needed.
Epic Resins has decades of experience in specialty epoxy and polyurethane resins. Our professional staff uses superior customer service to work with clients to solidify their manufacturing production process. Our expertise provides clients the ability to maximize proactive product development and supply consistency to achieve maximum value.
Typical Electrical/Electronic Device Encapsulation Applications/Markets:
A complete line of polyurethane and epoxy resin electrical potting and encapsulating compounds with superior insulating properties in a wide range of viscosities, ideal for impregnating automotive coil assemblies (including high voltage coils).
Epoxy resin and polyurethane encapsulating compounds specifically designed to protect delicate sensors used in automotive components or in caustic chemical environments.
From UL recognized varnishes to transformer encapsulants systems, this line of custom formulated transformer epoxy resin systems has the exact solution your company requires for manufacturing electrical equipment efficiently.
Full line of control module electronic potting compounds featuring superb thermal shock and vibration resistance to fully protect vital control module components from harsh chemicals and natural elements.
Two-component epoxy potting and casting compounds for submersible pumps feature low water absorption, excellent chemical resistance, low viscosity and superb thermal conductivity.
Protect delicate switches and connectors with thermally conductive, low viscosity potting compounds -- perfect for a wide range of automotive electrical applications.
Quick-setting gel times and excellent hydrolytic stability, urethane, epoxy resin potting and encapsulating compounds are well suited to protecting vital equipment in telecommunications device manufacturing.
Full line of chemically resistant, high-temperature single component epoxy resin encapsulants for manufacturing applications with motors and stator windings.
Thermally conductive single and two-component potting and encapsulating compounds for relays, capacitors, and resistors. Specially formulated compounds can be custom made for your production environment.
Full line of two-component epoxy and polyurethane potting compounds for manufacturing microelectronics transistors, capacitors, inductors, resistors, diodes and, of course, insulators and conductors found in microelectronic devices.
Get more info from our Epic S7478 brochure PDF, available for downloading or printing.

Advantages of Epic's Polyurethane Potting Compounds
Epic Resins, we produce top-of-the-line potting resins, protecting electronic components from harsh elements and daily use. Our potting compounds are unmatched in quality and durability.
What Makes our Polyurethane Potting Compounds Right for Your Products?
Our polyurethane potting compounds contain the best-matched characteristics for electronic potting and are suitable for both commercial and industrial use. No matter the application, Epic Resin's polyurethane potting compounds deliver peak performance under stressful situations and in extreme environments. Our potting compound formulations have proven their worth numerous times over, in a wide variety of industries. Check out how we customize our compounds for different industries:
Why Epic Resins?
60+ years experience in specialty epoxy and polyurethane resins
State-of-the-art manufacturing facility
First epoxy resin formulator to earn ISO9002 Registration (April 1995)
ISO9001 Certificate of Registration (October 1998)
ISO14001 Registration (April 1999)
Highly specialized equipment on-site, including vacuum chambers and meter, mix and dispense (MMD) equipment
Lowest prices on custom epoxy formulations
Superior customer service
Additional Potting & Encapsulation Services from Epic Resins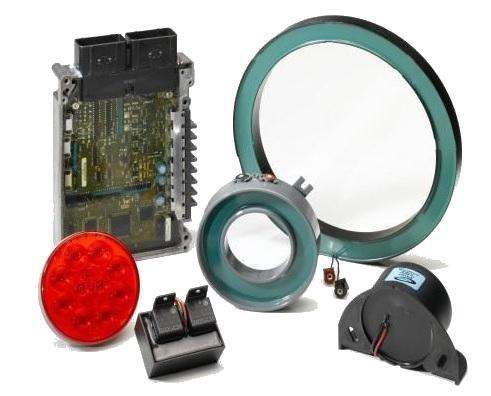 Along with electronic potting compounds, Epic Resins has:
Ask our experts about which compound or encapsulants will be best for your applications. Don't see what you need? We offer custom epoxy and polyurethane formulations. These made-to-order adhesives, potting compounds, and encapsulants are carefully formulated by our resin compound chemists to meet your exact specifications.
Custom formulations are designed for specific:
Operating temperature range parameters
Chemical resistance
Environmental tensions
Cure schedules
Surface preparation requirements
Thermal shock properties
Bond strength
Surface adhesion requirements
Materials used
Viscosity
Epic Resins epoxy resin formulations and applications
Epoxy Resin Materials
1 component
2 component
Polyurethane potting compounds
Electrical potting compounds
Thixotropic epoxy compounds
Anhydride cure
Battery potting compounds
Adhesives and bonding materials
Polyurethane elastomer
Flame Retardant Polyurethane
Electronic encapsulation
Low hardness polyurethane
Aliphatic polyurethane compound
UL-Recognized potting compound
Thermally conductive epoxy
Protective resin applications
Benefits of epoxy resins over silicone potting
Lower cost of materials results in a more economical polymer
Better bond strength to substrates and casings
Durable and efficient in optimal operating temperatures range

Low temperature: -60°
High temperature: 150°C

Higher chemical resistance to more chemical compounds
Reduced water vapor permeability increases water-resistance of sensitive components
More flexible formulation allows polyurethanes to be formulated soft or rigid
More strength, elongation, and abrasion resistance
Reduced outgassing from material