STATE OF THE ART
PRODUCTION
SHORT LEAD TIMES
FAST TURNAROUND
STATE OF THE ART
DEVELOPMENT LAB
THE HIGHEST QUALITY
ISO CERTIFIED
Electrical and Electronic Potting - Encapsulating Compounds
The Best Epoxy and Polyurethane Potting Compounds
Electrical and electronic potting compounds are designed to insulate and protect electrical and electronic components from application and environmental stresses. We offer a comprehensive selection of low cost epoxy and polyurethane potting compounds to meet the most demanding device application specifications.
Our electronic potting and encapsulating compounds are formulated to provide consistent material performance to achieve the most exacting electronic potting application properties. Our potting compounds provide excellent dielectric properties, electrical insulation resistance, thermal conductivity, thermal shock resistance, mechanical strength, adhesion, hardness, cure speed and chemical resistance.
Electronic Encapsulation for PCBs
Epic Resins carries one and two part potting epoxy formulations designed for products requiring thermal conductivity and insulation. Our custom formulations achieve a variety of properties in strength, temperature, curing speeds, and liquid color, to meet unique application needs. Our electronic encapsulate materials insulate and protect against moisture, corrosion, humidity, and other damaging environments. Electronic encapsulation formulations are the key to maintaining the quality of the PCBs in your electronics and electrical products.
Our encapsulate formulations are completely free of solvents, making them great for preserving sensitive components. Once you pour the liquid over your circuit board, the formulation cures and permanently protects fragile electrical components. Our potting compounds and electronic encapsulants can also be removed in case repairs or modifications are needed.
Advantages of Epic's Polyurethane Potting Compounds
Epic Resins, we produce top-of-the-line potting resins, protecting electronic components from harsh elements and daily use. Paired with impeccable care, professional expertise and custom formulating, our potting compounds are unmatched in quality and durability.
What Makes our Polyurethane Potting Compounds Right for Your Products?
Our polyurethane potting compounds contain the best-matched characteristics for electronic potting, suitable for commercial and industrial businesses. No matter the application or use, Epic Resin's polyurethane potting compounds deliver peak performance when exposed to stressful situations and extreme environments. Our potting compound formulations have proven their high value numerous times over, in a wide variety of industries.
Click here to view our Electronic Potting brochure.
Potting Production Process
Epic Resins is a process-oriented epoxy formulator and polyurethane formulator of electrical and electronic potting and encapsulating compounds. Our electronic potting and encapsulating products are designed for ease of processing in manual and automated potting, encapsulating, casting, dipping and vacuum impregnating production operations. Our in-house capabilities allow us to replicate your production process from start to finish, guaranteeing the the highest usability for your manufacturing.
Contact our electronic potting compound manufacturers today to find the perfect epoxy formulation for your needs.
Typical Electrical/Electronic Device Encapsulation Applications/Markets Include:
Automotive Brake, Clutch, Ignition Coil Potting Compounds (including high voltage coils)
A complete line of polyurethane and epoxy resin electrical potting and encapsulating compounds feature superior insulating properties and come in a wide range of viscosities, perfectly designed for impregnating automotive coil assemblies.

Sensors and Transducers Potting Materials
Epoxy resin and polyurethane encapsulating compounds are specifically designed to protect delicate sensors used in automotive components or caustic chemical environments.
Transformers and Power Supply Potting
(UL recognized varnishes are available) From UL recognized varnishes to transformer encapsulants systems, this line of custom formulated transformer epoxy resin systems has the exact solution your company requires for manufacturing electrical equipment efficiently.
Control Modules and Timer Potting Compounds
Full line of control module electronic potting compounds feature superb thermal shock and vibration resistance that fully protect your vital control module components from harsh chemicals and natural elements.
Submersible Pump Potting Systems
Two component epoxy potting and casting compounds for submersible pumps feature low water absorption, excellent chemical resistance, low viscosity, and superb thermal conductivity.
Telecom Device Potting and Encapsulating Products
Quick-setting gel times and excellent hydrolytic stability, urethane, epoxy resin potting and encapsulating compounds that are perfectly suited to protecting vital equipment in the high demand telecommunications device manufacturing.
Relay, Resistor and Capacitor Potting and Encapsulating
Thermally conductive single and two-component potting and encapsulating compounds for relays, capacitors and resistors. Specially formulated thermally conductive compounds can be custom made to meet the needs of your production environment.
Microelectronics Epoxy and Polyurethane Potting Compounds
Full line of two component epoxy and polyurethane potting compounds for manufacturing microelectronics transistors, capacitors, inductors, resistors, diodes and of course insulators and conductors that can all be found in microelectronic devices.
Click here to open the Epic S7478 brochure pdf for downloading or printing.
Benefiting Industries across the Globe
Our potting compounds are versatile in their capabilities and characteristics, because electronic applications are becoming relevant in cover all varieties of industries. Epic Resin's polyurethane potting compounds are the materials to use.
A few of the industries benefiting from Epic Resins products include:
Flame Retardant Polyurethane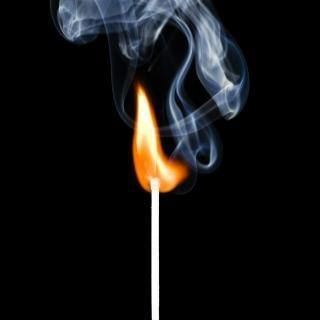 Epic Resins provides a wide range of flame-retardant epoxies and polyurethanes which have been recognized by the Underwriters' Laboratories. These epoxies and polyurethanes bearing UL recognition provide safety-related certification to manufacturers and consumers. Potential applications for UL recognized products are limitless. However, some common applications include home electronics, automotive products, solar power and LED lighting devices.
Electronic Control Module Potting and Encapsulating Compounds
Epic S7527 – Polyurethane Series with UL94V0 & 150°C RTI rating
This two component polyurethane potting compound is designed to protect any electronic control module or compound in extreme conditions. By resisting harsh elements or chemicals, the Epic S7527 compound keeps sensitive electronics in an efficient, perfectly working order. The outstanding adhesion to metals and plastics makes this a perfect fit for electronic control module potting and a low mixed viscosity creates superior flow. This Epic Resins product is flame retardant and has the polyurethane industry's highest 150°C RTI rating.
Epic S7478 Potting Compound Technical Data Sheet