Polyurethane Polymers vs Silicone Compounds
The number of potting compound formulations on the market is as varied as their potential applications. Epic Resins offers an extensive range of potting compounds to accommodate many applications. Such versatility in formulating effective encapsulants and potting compounds leads to a range of questions, and the most commonly asked are "What about silicone-based potting compounds? Are those a good alternative?"
While silicone potting compounds have some advantages, polyurethanes tend to work better for many applications. The main advantage of silicone potting compounds is the material's elevated thermal resistance (over 160°C) while offering a soft polymer. It should be noted, however, that polyurethane's thermal range can easily handle the operating temperatures of many industrial electronics, and its lower cost offers a better option for a wider range of applications.
Advantages of Replacing Silicone Potting with Polyurethanes
More economical polymer: lower cost of raw materials and application processes
Lower water vapor permeability: offers better protection of sensitive components against water migration causing corrosion
Reduced outgassing: polyurethanes utilize different raw materials resulting in lower outgassing
Better bond strength: dependable adhesion to substrates and casings
Improved physical attributes: higher strength; elongation and abrasion resistance
Better chemical resistance: stands up to exposure to more chemical compounds
Wider formulation latitude: polyurethanes can be formulated as soft as a silicone gel and as rigid as a highly crosslinked epoxy
Optimal operating temperature range: works well from -60° to 150°C, with short excursions into higher temps
Alternatives to Silicone Potting Compounds:
S7475 -

2 Component Polyurethane Compound

Epic S7475 is a two-component polyurethane compound for potting electronic control modules (ECM's) and a wide variety of electronic devices. The low mixed viscosity of the S7475 allows the material to flow into intricate areas under printed circuit boards and other tight tolerance areas. Another key property of this product is the 4:1 by volume mix ratio that allows the system to be very adaptable for meter mix and dispense processing. The very low hardness of S7475 in combination with the low Tg provides excellent flexibility, therefore allowing delicate surface mounted devices (SMD's) to expand and contract during thermal cycling and thermal shock. For applications that generate a great deal of heat, S7475 has shown extremely low weight loss at 130°C. S7475 is UL 94 V-0 recognized at 4.8 mm and is RoHS compliant.
S7281 -

2 Component Aliphatic Polyurethane Compound

Epic S7281 is a two-component aliphatic polyurethane potting compound designed with a fast cure and convenient 1:1 mix ratio by volume. Due to the low hardness and very low glass transition temperature, EPIC S7281 allows expansion and contraction of solder joints and delicate electronic components without causing failures from mechanical stresses. This product also excels in high-temperature applications, displaying very low weight loss at 125°C over extended periods of time.
S7325 -

2 Component Polyurethane Potting Compound

Epic S7325 is a two-component polyurethane compound specifically designed for potting/casting applications that require low hardness, convenient volumetric mix ratio and short working times. EPIC S7325 is useful for applications requiring a re-enterable compound.
RM2018 -

2 Component UL-Recognized Potting Compound

Epic RM2018 is a two component, UL94 V-0 recognized polyurethane designed for potting electronic control modules. EPIC RM2018 maintains its flexibility over a wide temperature range due to its low Tg. The low viscosity of EPIC RM2018 allows the material to flow into intricate places under printed circuit boards and other tight tolerance areas. The 4:1 volumetric mix ratio affords this system to be very adaptable to meter mix and dispense equipment. EPIC RM2018 is free of heavy metals, PBDE's and is formulated with RoHS compliant materials.
RM2016 -

2 Component Low Hardness Polyurethane

Epic RM2016 is a two-component urethane potting compound with medium pot life and a convenient 1:1 by volume mix ratio. RM2016 has been formulated with a low hardness and a very low glass transition temperature.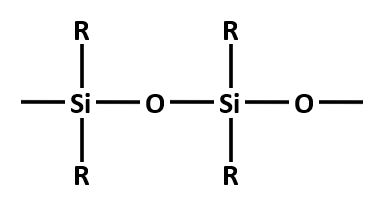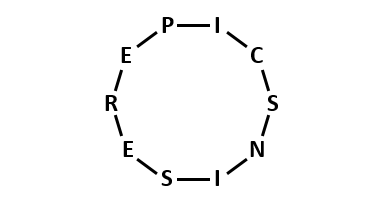 Epic Resins is the Polyurethane and Epoxy Potting Compound Experts
Manufacturers looking to switch a product's electronic potting compound chemistry get best results when working with the polymer experts at Epic Resins. Offering 60 years of experience enables us to provide better potting solutions for companies looking for a better alternative to silicone potting compounds. Epic Resins always works to serve the customer and will provide a superior alternative to silicone resins.
Custom Solutions for your Potting Compound Requirements
Our extensive line of polyurethane encapsulants and potting polymers satisfies the requirements of many product applications. If your application requires a custom potting solution, our team of Product Development Chemists will develop a formulation specifically for you and ensure you get the precise compound your application requires.