STATE OF THE ART
PRODUCTION
SHORT LEAD TIMES
FAST TURNAROUND
STATE OF THE ART
DEVELOPMENT LAB
THE HIGHEST QUALITY
ISO CERTIFIED
Solar Panel Charge Controller Polyurethane Potting Compounds
Alternative Energy Equipment Charge Controllers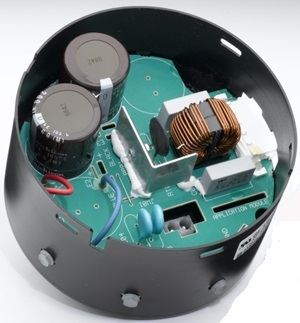 Epic Resins has a large selection of products to meet your solar power electrical potting or encapsulating needs. Our technically trained sales staff understands the importance of selecting the proper product to meet your applications demands, and with a large number of UL approved materials designed to withstand various harsh, outdoor environments, we can help you to meet your high temperature/high voltage requirements. With over 50 years of experience in electrical distribution, Epic Resins can be counted on to provide the protection your device requires.
S7285-02 - 2 Component Polyurethane Compound
Epic S7285-02 is a two component polyurethane compound for potting electronic control modules (ECM's). The low mixed viscosity of the S7285-02 allows the material to flow into intricate places under printed circuit boards and other tight tolerance areas in a wide variety of electronic devices. Another key property of this product is the 4:1 by volume mix ratio that makes the system very adaptable to meter mix and dispense applications. Offering a hardness of Shore OO = 50-65, the S7285-02 provides excellent flexibility, therefore allowing delicate surface mounted devices (SMD's) to expand and contract during thermal shocks and thermal cycling.

For applications that generate a great deal of heat, S7285-02 has shown extremely low weight loss at 130C - 0.24% after 168 hours. S7285-02 is UL 94 V-0 recognized at 4.8 mm and is RoHS compliant.
S7458 - 2 Component Polyurethane Potting Compound
Epic S7458 is a two component polyurethane potting compound designed for electronic potting applications. Epic S7458 was formulated as a cost effective potting compound for applications requiring a low Tg, thermal cycling resistance, convenient 4:1 volumetric mix ratio, low weight loss at 130C and is designed to pass UL 94 V-0 at 1/4 inch.
S7351 - 2 Component -Room Temperature Cure- Polybutadiene Based Polyurethane
Epic S7351 is a two component, room temperature cure, polybutadiene based polyurethane. The S7351 was specifically formulated for electronic modules and is also an excellent candidate for electronic control modules (ECM's). Due to its low hardness and flexibility, the S7351 will not exert stress on delicate surface mounted devices (SMD's) on printed circuit boards (PCB's) when exposed to extreme thermal cycling typical of outdoor electronics applications.

The S7351 is an excellent alternative to rigid systems that do not allow expansion and contraction of delicate components, causing failures. Also, due to the polybutadiene chemistry used in this formula, the product provides excellent high temperature properties up to 125C and much improved chemical resistance.
Contact the solar panel charge controller potting compound formulators at Epic Resins today for more information on our custom manufactured polyurethane materials for renewable energy systems.