STATE OF THE ART
PRODUCTION
SHORT LEAD TIMES
FAST TURNAROUND
STATE OF THE ART
DEVELOPMENT LAB
THE HIGHEST QUALITY
ISO CERTIFIED
Adhesives for Wind Power Manufacturing
Epoxy Resin and Polyurethane Adhesives for Wind Turbine Manufacturers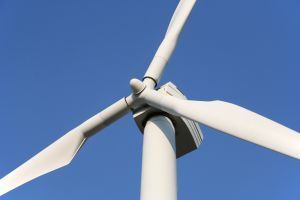 Epoxy Resin is the material of choice when bonding fiberglass/epoxy laminate materials, such as those used in the manufacture of wind turbine blades. Epic Resins manufactures a plethora of adhesives for wind turbine systems that give the end user flexibility in pot life or open time of the adhesive, MMD equipment friendly ratios and fillers, as well as a myriad of cure schedules to fit your production needs. As always, if we do not have exactly what you are looking for, talk to one of our technical salespeople to begin the process of having an adhesive formulated specifically for you.
Epic S7068 - 2 Component Primerless Adehisve
Epic S7068 is a two component high strength, primerless, structural adhesive designed for bonding FRP to itself or primed metals. Epic S7068 adheres extremely well to most SMC formulations with little or no surface preparation. Epic S7068 also offers flexibility of mix ratios and good peel strength and does not sag in a 3/8 inch bead.
Epic S7480 - Epoxy Resin Adhesive
Epic S7480 is a strong, 2:1 by volume epoxy resin for adhering fiberglass/epoxy laminate to itself. It is especially useful in the manufacture of wind turbine blades. Epic S7480 is a paste that will not slump or sag and is color coded for easy identification of proper mix. ASTM D3163 testing has shown that the substrate (epoxy/fiberglass laminate) will fail before the S7480 adhesive.
Contact the wind power adhesive material manufacturers today for more information on our superior custom formulated resins for alternative energy applications.