Custom Polyurethane and Epoxy Compounds for Alternative Energy Systems
Polyurethane and Epoxy Applications for Solar and Wind Energy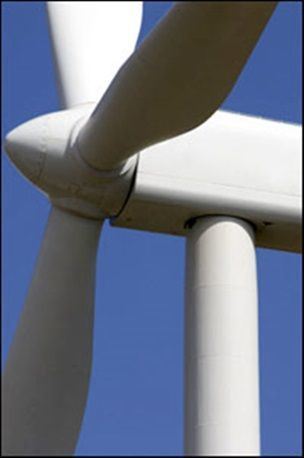 Epic Resins offers custom polyurethane and epoxy resins designed for use in alternative energy sources and products. We offer alternative energy solutions for both solar and wind power. Renewable and alternative energy sources are becoming an increasingly popular substitute for fossil fuels.
"Going green" around the house is an effective way to reduce energy cost and increase the efficiency of energy use. On a larger scale, improving technology for alternative energy sources like solar and wind power will be a leading factor to ensure future generations have dependable access to clean energy.
Epoxy Resin Formulation for Solar Power
Solar energy through photovoltaics (PV) and concentrated solar power (CSP) is an inexpensive replacement for fossil fuel energy. Epic Resins recognizes this trend and is proud to offer epoxy resins and polyurethanes for solar energy products including micro-inverters, junction boxes and charge controllers.
We provide adhesive solutions for solar panel bonding, potting options for solar batteries and resin encapsulation options for products needing thermal conduction. Our resin compound specialists can formulate the appropriate material for your renewable energy application.
Polyurethane Products for Wind Power
Wind energy is another sustainable (clean) energy replacement for fossil fuel energy consumption. It accounts for 4% of total worldwide electricity usage as of 2014, and is seeing consistent and rapid growth.
Epic Resins provides polyurethane and epoxy resins for wind energy-generating products and systems. Whether you need an epoxy resin to protect vital components of a generator or you require a wind turbine adhesive, the epoxy experts at Epic Resins have the perfect solution for you.
The pros vastly outweigh the cons of wind energy, including being highly cost-effective, renewable, with zero greenhouse gas emissions and requiring little land for installation. Most importantly, wind power has one of the lowest ratings of global warming potential among low carbon energy sources.
Contact the polyurethane and epoxy resin specialists at Epic Resins today for more information on alternative energy applications.