Polyurethane Potting Compounds for Battery Management Systems
Epic Resins' High Flex Potting Compounds Protect Sensitive Electronics
Epic Resins is a devoted supplier of polyurethane electronic potting compounds to protect sensitive PCB electronics in battery management systems. The reliable operation of BMS's is essential to the advancement of battery product technology, and Epic Resins is a leading supplier of resin compounds designed to protect field-effect transmitters, channel monitors, A/D converters and other components of BMS circuit boards.
Epic Resins' potting compounds continuously meet required standards for performance, reliability, and safety. Our protective resins are engineered to function under extreme parameters ensuring your battery management system keeps batteries working within safe and efficient operating ranges.
Epic Resins' BMS Potting Compound Advantages
Polyurethane is preferred for use with electronics because it has electrical insulation, thermal shock resistance, and thermal conductivity. The BMS potting compounds by Epic Resins have many advantages over other potting materials. Our compounds offers:
Excellent flexibility
Thermal shock and cycling protection
Low weight loss at elevated temperatures
Convenient mix ratios for meter mix and dispense applications
UL94 V-0 flammability rating
Low Tg
Low component stress
Get a quote for battery management systems from Epic Resins.
Visit us at The Battery Show and Electric & Hybrid Vehicle Technology Expo 2021
Potting Compounds for Battery Management Systems Include:
Epic RM2018 - Polyurethane Potting Compound for Battery Management Systems
Epic RM2018 is a two-component polyurethane potting and encapsulating compound that carries a UL94 V-0 flammability rating. RM2018 is designed for potting DC/DC converters, GPS sensors, and other electronic devices that require flexibility over a wide temperature range. RM2018 also features a convenient 4:1 volumetric mix ratio, low Tg, and excellent electrical stability over various frequencies.
Epic S7527 - Potting Material with Long Gel Time
Epic S7527 is a two component polyurethane potting compound formulated for applications requiring thermal stability at high temperatures. S7527 carries a UL 94V-0 flame rating and a 150°C RTI rating per UL 746. Epic S7527 is excellent for potting and encapsulating sensitive electronics which will be exposed to harsh environments.
Epic S7475 - Battery Management System Applications
Epic S7475 is a two-component polyurethane compound for potting electronic control modules and a wide variety of electronic devices. Low mixed viscosity allows the material to flow into intricate areas under printed circuit boards and other tight tolerance areas. A 4:1 mix ratio allows the system to be very adaptable for meter mix and dispense processing. The very low hardness of S7475 in combination with the low Tg provides excellent flexibility, allowing delicate surface mounted devices to expand and contract during thermal cycling and thermal shock. For applications that generate high heat, S7475 has shown extremely low weight loss at 130°C. It is UL 94 V-0 recognized at 4.8 mm and is RoHS compliant.
Custom Potting Compounds for Battery Management Components
In addition to our existing reliable potting compounds, the formulators at Epic Resins specialize in crafting unique polyurethane compounds dedicated to high performance under a range of environments and applications. Our experts will adapt existing resin chemistries or formulate a completely unique potting product to meet the exact needs for your battery management system.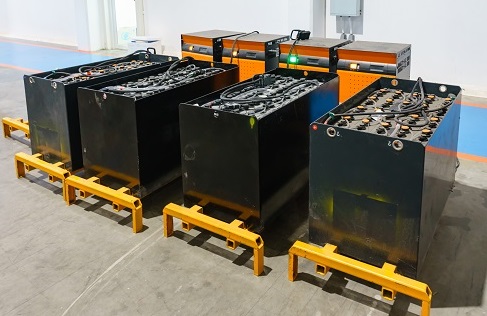 Our custom epoxy and polyurethane formulations are made to meet your specs:
Operating temperature range parameters
Chemical resistance
Environmental tensions
Specific cure schedules
Surface preparation requirements
Thermal shock properties
Bond strength
Surface adhesion requirements
Materials used
Viscosity
Additional Services from Epic Resins
Epic Resins does more than battery management systems. Learn more about our product lines:
Epic Resins epoxy resin formulations and applications
Epoxy Resin Materials
1 component
2 component
Polyurethane potting compounds
Electrical potting compounds
Thixotropic epoxy compounds
Anhydride cure
Battery potting compounds
Adhesives and bonding materials
Polyurethane elastomer
Flame Retardant Polyurethane
Electronic encapsulation
Low hardness polyurethane
Aliphatic polyurethane compound
UL-Recognized potting compound
Thermally conductive epoxy
Protective resin applications
Benefits of polyurethanes over silicone potting
Lower cost of materials results in a more economical polymer
Better bond strength to substrates and cases
Durable and efficient in optimal operating temperatures range

Low temperature: -60°
High temperature: 150°C

Higher chemical resistance to more chemical compounds
Reduced water vapor permeability increases water-resistance of sensitive components
More flexible formulation allows polyurethanes to be formulated soft or rigid
More strength, elongation, and abrasion resistance
Reduced outgassing from material