Protect Your Capacitor With Potting Compounds
Improve your capacitors reliability, performance and life span with the right thermally conductive epoxy or polyurethane potting compound. This protective barrier is critical for producing quality capacitors with superior durability. Our compounds have unparalleled strength and provide outstanding heat transfer and dissipation properties.

Get excellent resistance to shock, vibration, chemicals, and extreme temperatures. Choose from a variety of formulas, featuring low cure temperatures, great electrical properties and excellent structural integrity.
Get a Quote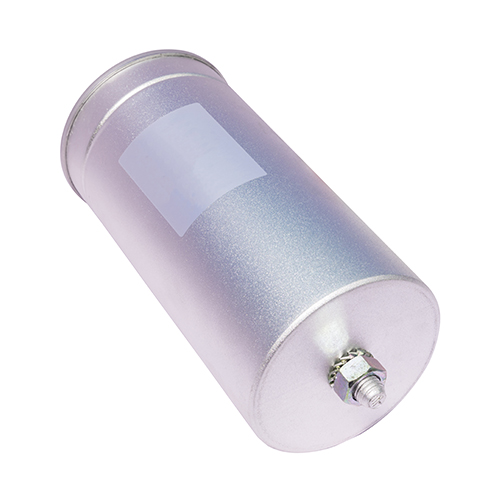 EV CAPACITOR COMPOUNDS
Epic 0154 is a low-temperature cure, thermally conductive epoxy potting compound for electrical components. Features include: low-temperature cure, good electrical properties, minimal settling characteristics and good heat transfer in a single component epoxy. 0154 has supreme structural strength and integrity to provide long-lasting, reliable performance. It has excellent shelf-life stability for a one-component heat cure epoxy resin.
Epic R1000-01/H5000-01 is a filled high viscosity, modified thermally conductive epoxy resin. The resin is stabilized to permit the successful use of dispensing equipment, as well as manual batch processing. Room temperature and elevated temperature curing options are available. When combined with appropriate hardeners, R1000-01 has been successfully used in a variety of applications such as capacitors, resistors, diodes and torch heads.
Epic S7577 is a two component urethane potting material designed with a low viscosity and long gel time. It features a mid Shore D hardness range in an unfilled system. This long gel time material cures to a hand-able state in a few hours, but requires a longer period of 7-14 days to reach full properties.
Epic S7527 is a two-component polyurethane potting compound formulated for applications requiring thermal stability at high temperatures. S7527 carries a UL 94 V-0 flame rating and a 150°C RTI rating per UL 746. Epic S7527 is excellent for potting and encapsulating sensitive electronics which will be exposed to harsh environments.
Additional Services
Ask our formulation experts for material recommendations for your application. Don't see what you need? We offer custom epoxy and polyurethane formulations. These made-to-order adhesives, potting compounds and encapsulants are carefully formulated by our resin chemists to meet your exact specifications
Custom formulations are designed for specific:
Custom formulations are designed for specific:
Operating temperature range parameters

Bond strength

Chemical resistance

Surface adhesion requirements

Environmental tensions

Materials

Cure schedules

Viscosity

Surface preparation requirements

Thermal shock properties