Epoxy Resin Varnishes and Encapsulants for Transformers
Transformer Electronics Resins and Encapsulants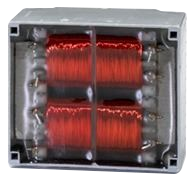 Epic Resins manufactures a full line of formulated epoxy resin systems for use in transformer applications. These epoxy resin formulations are specifically designed for use with high temperature, high voltage applications. Available in a wide range of viscosities and any thickness, they are suitable for a variety of unique uses. We also create custom epoxy resin formulations for the perfect solution to your needs.
With excellent physical and electrical capabilities, our transformer epoxy resins help your products perform their best. Whether you are looking for a UL recognized varnish or a system to encapsulate your transformer, Epic Resins can help you select a product for your needs.
Epic Resins has decades of experience in specialty epoxy and polyurethane resins. Our professional staff uses superior customer service to work with clients to solidify their manufacturing production process. Our expertise provides clients the ability to maximize proactive product development and supply consistency to achieve maximum value.
Why Epic Resins?
60+ years experience in specialty epoxy and polyurethane resins
State-of-the-art manufacturing facility
First epoxy resin formulator to earn ISO9002 Registration (April 1995)
ISO9001 Certificate of Registration (October 1998)
ISO14001 Registration (April 1999)
Highly specialized equipment on-site, including vacuum chambers and meter, mix and dispense (MMD) equipment
Lowest prices on custom epoxy formulations
Superior customer service
Encapsulation for Transformers
Encapsulants for Buck-Boost Transformers
The voltage and current adjusting ability of buck-boost transformers make them an integral part of power systems for everything from computers and telecom devices to tanning beds. For many applications, a durable encapsulation compound is essential for protecting the performance of sensitive electrical connections and circuits. Epic Resins has an extensive line of epoxy and polyurethane resins with properties to accommodate nearly any environmental stress. Many of our encapsulants are UL recognized to withstand the high temperatures associated with many transformer applications.
Epoxy Resin varnishes and Encapsulants for Transformers
Epic S7527 -

2-Component Potting Compound

Epic S7527 is polyurethane with UL 94V0 recognition and is designed to keep electronics working safely in extreme conditions. This Epic Resins product features low weight loss at elevated temperatures, with excellent thermal and electrical properties. Based on extensive UL testing, the Epic S7527 boasts a 150°C RTI rating making it compatible with a wide variety of transformer electronics resins and encapsulants.
Epic TC0118 Series -

Electrical Potting Compound

Epic Resins TC0118 series of UL recognized thermally conductive epoxy varnishes come in a variety of viscosities designed to yield the various film thicknesses depending on your application requirements. Epic TC0118 series of products can be used as electrical potting compounds, dip process resins, or VPI resins. The TC0118 product line is part of UL File no. OBJS2.E123927
Epic S7174-03 -

2-Component Epoxy Electrical Potting/Casting System

Epic S7174-03 is a fire-resistant, two-component, filled epoxy electrical potting and casting system. Epic S7174-03 features low mixed viscosity, convenient mix ratio, and very low shrinkage. This product is an outstanding selection for high voltage power supplies requiring good thermal conductivity. This electrical potting product is UL 94 V-0 recognized at 3 mm.
Epic S7478 -

2-Component Polyurethane Potting Compound

Epic S7478 is a two-component polyurethane potting compound designed for use in high-temperature applications. Epic S7478 is UL 94 V-0 recognized in a thin cross-section without the use of halogen flame retardants and offers a 140°C RTI recognized by UL. The Epic S7478 works extremely well for LED drivers that must meet the requirements of UL 8750 safety standards for LED equipment in lighting products, damp location drivers, electrical encapsulation, signs and many other electrical potting applications.
Epic S7219 -

2-Component Clear Epoxy Potting Compound

Epic S7219 is a two-component clear epoxy potting compound designed for the encapsulation of small transformers. S7219 electrical potting compound features a low viscosity and long pot life to provide air bubble-free castings.
Epic S7195A/S7195-01B -

2-Component Filled Epoxy Casting System

EPIC S7195A/S7195-01B is a general-purpose, two-component, filled epoxy casting system. EPIC S7195 has a convenient 2:1 mix ratio by volume and is colored blue and yellow resulting in a green mixed product.
Epic R1055/H5083 -

Epoxy Electrical Potting System

Epic R1055/H5083 is a vacuum grade modified epoxy electrical potting system that is formulated to achieve penetration of tightly wound electrical coils. The system cures at ambient temperatures, thereby affording the user the opportunity to reduce substantial energy costs normally associated with heat curing systems. When fully cured, Epic R1055/H5083 potting compound features a combination of good physical and electrical properties that qualify the compound for potting high voltage power supply sources with a UL recognized RTI of 180°C. Epic R1055/H5083 is also UL rated F1 and is suitable for outdoor use with respect to exposure to ultraviolet light, water exposure and immersion in accordance with UL 746C.
Transformers Function Better with Polyurethane and Epoxy Potting and Varnishing Compounds
Transformers are exposed to hot temperatures and high voltage. To function properly, they need component protection. Epic Resins manufactures thermally conductive polyurethane potting compounds providing insulation for transformers. With capabilities suited for parts in dangerous conditions, our polyurethane and epoxy compounds prove their worth with superior results.
Benefits of Epoxy Resin for Transformer Applications
Built for telecommunications industries, Epic Resins' polyurethane and epoxy potting compounds are formulated to resist heat and water, and to deter rusting and eventual system breakdown of PCB components.
Other benefits of our potting compounds include:
Thermal shock resistance
Adhesion
Strength and Durability
Electrical Insulation
Thermal Conductivity
Other Industries benefiting from Epic Resins
Besides telecommunication, there are many other industries that benefit from high-quality polyurethane potting compounds. Any business in need of reliable encapsulating, insulating, and adhesive materials should consider our epoxy and polyurethane resin manufacturing services. Epic Resins creates top-of-the-line products for countless applications.
Applications for our quality-crafted resins include:
Pool/Spa Filters – our resins resist water leakage and cleaning chemicals, letting filters do their job without breakdown
Wind Energy – with high bonding strength and heat-resistance, our epoxies and polyurethanes withstand continuous movement and harsh weather
Automotive – our products protect ignition coils and electrical components from moisture and from heating other fragile surrounding parts
Solar Energy – epoxies and polyurethanes from Epic Resins have strong adhesive properties to withstand harsh weather environments
Contact our polyurethane potting compound experts today to learn more about our transformer epoxy resin formulations.
Epic Resins epoxy resin formulations and applications
Epoxy Resin Materials
1 component
2 component
Polyurethane potting compounds
Electrical potting compounds
Thixotropic epoxy compounds
Anhydride cure
Battery potting compounds
Adhesives and bonding materials
Polyurethane elastomer
Flame Retardant Polyurethane
Electronic encapsulation
Low hardness polyurethane
Aliphatic polyurethane compound
UL-Recognized potting compound
Thermally conductive epoxy
Protective resin applications
Benefits of polyurethanes over silicone potting
Lower cost of materials results in a more economical polymer
Better bond strength to substrates and cases
Durable and efficient in optimal operating temperatures range

Low temperature: -60°
High temperature: 150°C

Higher chemical resistance to more chemical compounds
Reduced water vapor permeability increases water-resistance of sensitive components
More flexible formulation allows polyurethanes to be formulated soft or rigid
More strength, elongation, and abrasion resistance
Reduced outgassing from material