Polymers for Reaction Injection Molding - RIM - Processes
RIM OEM Materials and Casting Compounds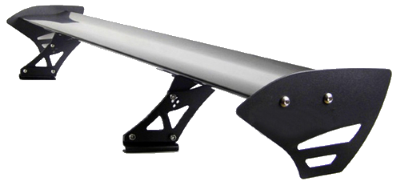 Epic Resins manufactures a wide variety of polyurethanes for RIM processes. Our commitment to consistent quality ensures your material will arrive in the specification, ready to use every time. Our polyurethanes are used for solid part production that can be structural or fiber reinforced. Below are just a few of the materials we supply to OEM's using a RIM process to manufacture everything from thin-walled enclosures to sporting equipment.
Epic Resins is your Source for RIM Material
We make the resin you need for less, and work with you along the way to ensure you get exactly the resin product for your RIM process. The professionals at Epic Resins have the knowledge and experience to help businesses just like yours obtain the exact grade polymer needed to make the highest quality products.
Looking for a resin manufacturer to begin a RIM process, but can't find a company to make the right compound? Epic Resins has everything you need. Our Technical Sales Representatives are well versed in resin manufacturing and have the experience to work with your RIM company to get you the right compounds for your specific application.
Epic Resins has decades of experience in specialty epoxy and polyurethane resins. Our professional staff uses superior customer service to work with clients to solidify their manufacturing production process. Our expertise provides clients the ability to maximize proactive product development and supply consistency to achieve maximum value.
Contact our polyurethane resin suppliers today for custom RIM composite formulations to fulfill your unique application needs.
S7140 -

2 Component Polyurethane Casting Compound

Epic S7140 is a two component polyurethane casting compound. S7140 features a fast gel time and rapid hardness development for pattern duplication and solid casting. S7140 has a 5:2 by volume mix ratio and contains no filler thereby minimizing air entrapment while mixing.
S7149 -

2 Component Urethane Casting System

Epic S7149 is a two component, quick curing urethane casting system. This product features an easy to use 1:1 mix ratio by volume, a low mixed viscosity for duplicating intricate parts, fast demold times and a low peak exotherm of 121C in any size mass. Epic S7149 is especially suited for use in fiber reinforced composites.
S7307 -

2 Component Urethane Casting Compound

Epic S7307 is a two component urethane casting material designed to produce a rigid material in a rapid cure. With a Shore D Hardness of 60-70, Epic S7307 is not as brittle as some other rigid polyurethane polymers.
What is RIM?
Reaction Injection Molding (RIM) involves the process of mixing two parts of a polymer together in an impinging mixer where it is put under high pressure, injected into a mold and then left to cure. The polymer mixture can be adjusted by the experts at Epic Resins to make the perfect polymer for your product and specific needs. By adding certain reinforcing agents, the resulting polymer can be strengthened or weakened per your preference.
The low viscosity of RIM means large complex parts can be easily made at a fraction of the cost of other molding processes. Because the chemical expansion creates the molding pressure, the RIM process requires less clamping force than other procedures, allowing use of smaller machines, which decreases costs. The process also allows for slim but durable and strong polymer plastic products with tight tolerances and complex geometries, making it ideal for larger single-piece moldings.
What is made using RIM?
RIM is used to create everything from automotive bumpers to dashboards, MRI covers and even components in windmill blades. With RIM, you have a substantial amount of freedom when it comes to designing your product. The process doesn't limit you as much as traditional molding might. Certain forms of polyurethane are used for their unique applications such as acoustic and thermal insulators. Epic Resins knows the diverse functions of the RIM process in detail, our strong polyurethanes make your components durable and flexible without compromising structure or size.
Epic Formulations & Applications
Epoxy & Polyurethane Formulations
1 component
2 component
Polyurethane potting compounds
Electrical potting compounds
Thixotropic epoxy compounds
Anhydride cure
Battery potting compounds
Adhesives and bonding materials
Polyurethane elastomer
Flame Retardant Polyurethane
Electronic encapsulation
Low hardness polyurethane
Aliphatic polyurethane compound
UL-Recognized potting compound
Thermally conductive epoxy
Epoxy & Polyurethane Applications