Resin Materials for composite manufacturers, including RIM & Filament Winding Applications
Reduce cost and increase productivity with Polyurethan & Epoxy materials for Composites
We supply epoxy resin and polyurethane materials to many manufacturers of composites. With over six decades of industry knowledge, we work with your engineering and manufacturing departments to select or custom formulate a compound to fit your needs.
Get a Quote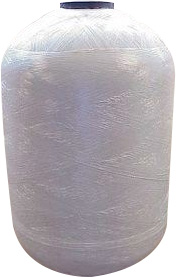 Formulations for Composite Material Manufacturing
EPIC R3500/H5016 is a two-component epoxy system for composite manufacturing that features high impact, high hardness, and high flexural strength. R3500/H5016 is also designed with a low mixed viscosity for ease of processing.
EPIC S7300-02 is a two-component epoxy compound that is designed for filament winding applications. S7300-02A/B features a very low mixed viscosity and moderate pot life for easy workability. Epic S7300-02 is designed for excellent wet-out of the fiberglass strands, resulting in a finished part with good aesthetics.
Custom Formulated Materials
No matter your application requirements, we are ready to create a quality custom epoxy and polyurethane formulation to meet your specs. Our advanced development, testing, and production facility, ensures you will recieve a polymer that is perfectly formulated for your application. Whether you need lamination epoxy, reaction-injection molding polymers, or filament-winding encapsulation materials, we'll create the best formulation for you.
Learn how we customize our epoxy and polyurethane compounds for different industries: