LED Lights Improved by Polyurethane Compounds
Clear Epoxy Resin for Encapsulation and Potting of LED Light Products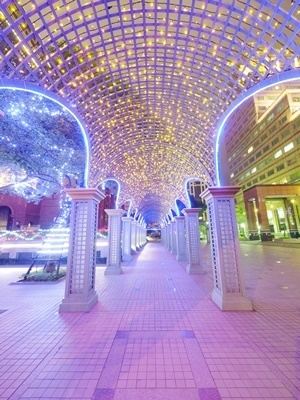 LED is the latest innovation in lighting. Not only do LED light strips offer superior lighting compared to standard incandescent bulbs, they also:
Provide lighting for 50x longer than a standard bulb
Require only a fraction of energy a standard bulb needs to function
Are eco-friendly
Change colors
Offer adjustable brightness
2 Reasons Energy Efficient Tube Lighting Needs Epoxy Adhesives
Despite all of these benefits, LED lighting is vulnerable. Two failures impacting LED bulbs are 1) solder joint fatigue and 2) board-level corrosion. To prevent these issues from affecting your LED light tubes, incorporate LED encapsulants and potting compounds.
Epoxies and polyurethane formulations made by Epic Resins will cover and protect energy-efficient lighting so you'll receive all the benefits without any complications. Potting compounds provide the resistance necessary to keep solder joints from weakening or breaking off. Our potting compounds also protect against thermal shock and vibration.
Epic Resins produces flame retardant epoxies and polyurethanes for use in lighting applications. In addition, our fire-resistant compounds are recognized by Underwriters Laboratories providing you with safety certifications and peace of mind.
Optically Clear Polymers Crafted Specifically for LED
LED encapsulation prevents moisture and foreign substances from making contact with sensitive electronic components. Optically clear polymers provide this line of defense while being specifically tailored to LED light technology. When encapsulated, board-level corrosion won't be a concern. All types of LED lighting benefit from encapsulation and potting compounds including:
LED T8 tube lights
LED light strips
LED puck lights
LED versa bar
Polyurethane and epoxy resin coating has made many industries more efficient in structural integrity as well as operation, including the renewable energy, and telecommunications industries.
If you're an LED lights manufacturer or dealer, Epic Resins has the epoxies and polyurethanes you need to maximize your product's efficiency. Don't let moisture or solder fatigue get the best of your LED lighting design. Protect your LED product with Epic Resins.
Epic Formulations & Applications
Epoxy & Polyurethane Formulations
1 component
2 component
Polyurethane potting compounds
Electrical potting compounds
Thixotropic epoxy compounds
Anhydride cure
Battery potting compounds
Adhesives and bonding materials
Polyurethane elastomer
Flame Retardant Polyurethane
Electronic encapsulation
Low hardness polyurethane
Aliphatic polyurethane compound
UL-Recognized potting compound
Thermally conductive epoxy
Epoxy & Polyurethane Applications