Advanced Potting Encapsulation Products for Ultimate Battery Protection
Battery Potting Compounds for Power Storage Applications
Epic Resins' advanced potting and encapsulation compounds optimize battery design by providing protection against damaging elements, as well as thermal and physical shock. Our high-performance epoxy and polyurethane compounds provide superior adhesion, chemical resistance, thermal and mechanical stability.
Epic Resins brings decades of experience in specialty epoxy and polyurethane resins to every product. With a commitment to helping clients streamline their manufacturing process and the ability to develop custom formulations to match their exact needs, Epic Resins provides an unbeatable value.
Potting Compounds for Battery Manufacturers
Since 1958, Epic Resins has been manufacturing quality resin compounds for a wide range of industries, including the battery industry. Whether it's a lead-acid battery, lithium-ion or a battery pack management control system, Epic Resins has potting and encapsulating compounds for your application.
Visit us at The Battery Show and Electric & Hybrid Vehicle Technology Expo 2021
Electronic Potting and Encapsulation Compounds for Batteries
Additional Services from Epic Resins
In addition to battery potting compounds, Epic Resins also provides custom epoxy and polyurethane formulations. These made-to-order electrical potting compounds and encapsulants are formulated by our in-house chemists.
Custom formulations designed to meet your specific:
Operating temperature range parameters
Chemical resistance
Environmental tensions
Specific cure schedules
Surface preparation requirements
Thermal shock properties
Bond strength
Surface adhesion requirements
Viscosity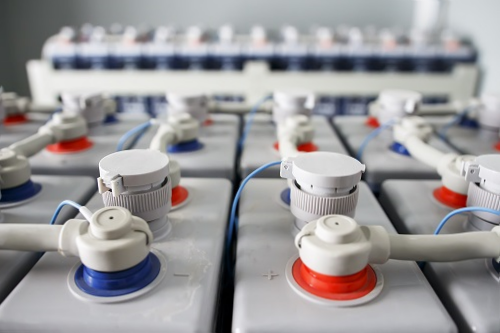 Learn more about our product lines:
Epic Resins epoxy resin formulations and applications
Epoxy Resin Materials
1 component
2 component
Polyurethane potting compounds
Electrical potting compounds
Thixotropic epoxy compounds
Anhydride cure
Battery potting compounds
Adhesives and bonding materials
Polyurethane elastomer
Flame Retardant Polyurethane
Electronic encapsulation
Low hardness polyurethane
Aliphatic polyurethane compound
UL-Recognized potting compound
Thermally conductive epoxy
Protective resin applications
Benefits of polyurethanes over silicone potting
Lower cost of materials results in a more economical polymer
Better bond strength to substrates and cases
Durable and efficient in optimal operating temperatures range

Low temperature: -60°
High temperature: 150°C

Higher chemical resistance to more chemical compounds
Reduced water vapor permeability increases water-resistance of sensitive components
More flexible formulation allows polyurethanes to be formulated soft or rigid
More strength, elongation, and abrasion resistance
Reduced outgassing from material