Polyurethane for Spa Filter Manufacturing
Pool & Spa Filter Polyurethanes Protect Against Contaminants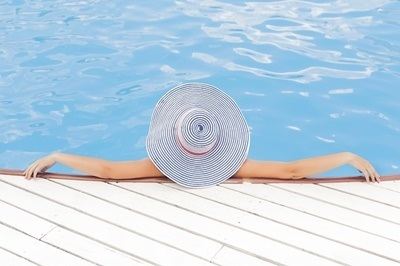 Pools and Spas are breeding grounds for bacteria, algae and mold. A strong and durable filter is needed to resist these contaminants while weathering the effects of chemicals, high temperatures, and water. Epic Resins carefully crafts potting compounds to withstand tough pool and spa environments. Epic Resins will formulate the right material to match your water filtration manufacturing needs.
3 Benefits of Using Polyurethane Potting Compounds for Pool Filters
Water-Resistant
The obvious first requisite for any element to your filtration manufacturing is its ability to resist water. Constant exposure to water will not reduce the effectiveness of our potting compounds designed for pool and spa filtration. Resins such as our Epic S7364 are resistant to water, allowing continuous high-level performance for your filter.
Our manufactured antimicrobial pool filter potting compounds will provide complete satisfaction in keeping you worry-free.
Chemical-Resistant
In order to maintain a clean pool or spa, chemicals are needed to eliminate all contaminants. Harsh cleaners like pH increaser, pH decreaser, chlorine, and quaternary ammonia are just a few of the chemicals used to keep water sanitized. Epic Resins provides 2-component potting compounds to prevent corrosion from pool cleaning substances while continuously stopping the growth of bacteria and fungus.
Below are a few of the many polyurethane potting compounds Epic Resins produces for pool and spa filtration:
-Epic S7254
-Epic S7357
-Epic S364
-Epic S7443
-Epic RM2007
-Epic RM2006
-Epic S7479
Find out how you benefit from these spa filter potting compounds here.
Heat-Resistant
Hot tubs, spas, and temperature-controlled pools require different types of heaters, such as electric, natural gas, propane, or heat pumps. Pool heating is great for relaxation and therapy, but if a filter can't handle high temperatures, it will warp -- causing filter failure.
Despite the changing temperature of the water, Epic Resins' heat-resistant potting compounds enable spa filters to ward off unwanted filth in your pool/spa without being affected by pool heaters.
Potting compounds are essential for any manufacturer designing pool filter cartridges to rival those made by competitors. Epic Resins has the ability to custom formulate polyurethane potting compounds PERFECT for your filtration needs. We've done the same for manufacturers in many industries including Automotive, LED lighting, and Telecommunications.
Epic Formulations & Applications
Epoxy & Polyurethane Formulations
1 component
2 component
Polyurethane potting compounds
Electrical potting compounds
Thixotropic epoxy compounds
Anhydride cure
Battery potting compounds
Adhesives and bonding materials
Polyurethane elastomer
Flame Retardant Polyurethane
Electronic encapsulation
Low hardness polyurethane
Aliphatic polyurethane compound
UL-Recognized potting compound
Thermally conductive epoxy
Epoxy & Polyurethane Applications