Encapsulants and Urethanes for Wind Power Batteries
Battery Pack Encapsulation and Electronic Potting for Wind Energy Industry
When choosing a material for your battery or battery system, requirements vary depending on the battery technology. Epic Resins has experience in a variety of battery technologies, systems, and battery configurations. We can work with you to determine the most cost-effective solution that will work for your particular need. As more wind energy battery technology is incorporated into the electrical grid, partnering with a supplier with the knowledge in the application and the ability to quickly work with you to identify solutions is increasingly more critical.
S7253 Series -

2-Component Polyurethane Compound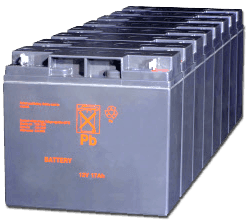 Epic S7253 series of products are two-component, UL 94V-0 recognized polyurethane compounds designed for electronic applications requiring encapsulation. The low weight loss of S7253 series at elevated temperature suggests that this product is suitable for applications that can reach up to 125°C. The S7253 series is currently utilized in a variety of applications, including automotive applications that require thermal cycling between -40°C and 85°C. The S7253 series of products feature good thermal conductivity along with good adhesion to various metals and plastics. The S7253 series of products meet RoHS requirements.
S7302 -

Urethane Potting Compound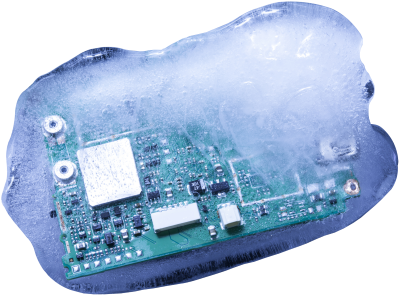 Epic S7302 is a tough urethane material designed for electronic potting applications. The chemistry of S7302 lends itself well for products that are exposed to a wide range of temperatures. S7302 is adequate for applications that are thermal cycled between -40°C and 135°C with excursions up to 160°C. S7302 also features good moisture resistance and good adhesion to various metals and plastics.
Customized Casting and Encapsulation Compounds for Battery Systems
Our expert team of polymer technicians works directly with you to develop unique formulations addressing your battery pack manufacturing needs. We've formulated countless amounts of resins throughout many industries, and are an industry leader in developing innovative and custom adhesives, potting compounds, varnishes, casting compounds and more. Each custom product is put through its paces in our advanced testing laboratory, ensuring the resin will be able to perform as needed in its intended environment. Epic Resins is the best solution for your resin supply needs.
Contact the wind turbine battery encapsulating material suppliers at Epic Resins today for more information on our renewable energy epoxies, resins, and urethane materials.
Epic Resins epoxy resin formulations and applications
Epoxy Resin Materials
1 component
2 component
Polyurethane potting compounds
Electrical potting compounds
Thixotropic epoxy compounds
Anhydride cure
Battery potting compounds
Adhesives and bonding materials
Polyurethane elastomer
Flame Retardant Polyurethane
Electronic encapsulation
Low hardness polyurethane
Aliphatic polyurethane compound
UL-Recognized potting compound
Thermally conductive epoxy
Protective resin applications
Benefits of polyurethanes over silicone potting
Lower cost of materials results in a more economical polymer
Better bond strength to substrates and cases
Durable and efficient in optimal operating temperatures range

Low temperature: -60°
High temperature: 150°C

Higher chemical resistance to more chemical compounds
Reduced water vapor permeability increases water-resistance of sensitive components
More flexible formulation allows polyurethanes to be formulated soft or rigid
More strength, elongation, and abrasion resistance
Reduced outgassing from material