Adhesives for Wind Power Manufacturers
Resins Formulated for the Wind Energy Industry
Adhesives and Potting Compounds for Turbines and Wind Energy Components
Our polyurethane and epoxy resin solutions for wind and renewable energy applications are custom-formulated to perform in each exact wind energy application. Epic Resins manufactures epoxy products used in the construction of the blades, as well as products used in manufacturing the generator itself and even materials used in the manufacturing of composite tower poles and support structure.
The plethora of wind turbine types, system components, and their operating environments mean no single epoxy or polyurethane resin will meet every need at once. The chemists at Epic Resins carry decades of experience working with unique clients to develop one-of-a-kind adhesive and potting compound formulations. Our support technicians gather information on the requirements of each application, from the administration of the product to environmental stresses, creating the optimal epoxy or polyurethane compound for your wind energy system components. With expert care, from concept to testing to end-use troubleshooting, we back our custom resins with pride.
Learn more about our resin compounds or get a quote—contact us today.
Epoxy Potting Resin for Wind Turbine Generators
Generators used in wind turbines are subject to some of the harshest conditions that a generator can be used in, especially if used in or near salt water. The stators must be protected with materials that will stand up not only to the elements but to the current involved as well. Epic Resins holds the compounding knowledge and experience to custom formulate wind energy epoxy compounds and polyurethane for inverters able to withstand these harshest conditions and demanding properties.
Potting Compounds for Wind Energy Electrical Components
Epic Resins has a large selection of products to meet your electrical potting or encapsulating needs. Our technically trained sales staff understands the importance of selecting the proper product to meet your application's demands, and with a large number of UL approved adhesive materials designed to withstand various harsh, outdoor environments, we can help you to meet your high temperature/high voltage requirements.
S7475 -

2 Component Polyurethane Compound

Epic S7475 is a two-component polyurethane compound for potting electronic control modules (ECM's) and a wide variety of electronic devices. The low mixed viscosity of the S7475 allows the material to flow into intricate areas under printed circuit boards and other tight tolerance areas. Another key property of this product is the 4:1 by volume mix ratio that allows the system to be very adaptable for meter mix and dispense processing. The very low hardness of S7475 in combination with the low Tg provides excellent flexibility, therefore allowing delicate surface mounted devices (SMD's) to expand and contract during thermal cycling and thermal shock. For applications that generate a great deal of heat, S7475 has shown extremely low weight loss at 130°C. S7475 is UL 94 V-0 recognized at 4.8 mm and is RoHS compliant.
S7351 -

Room Temperature Cure Polybutadiene Polyurethane

Epic S7351 is a two-component, room temperature cure, polybutadiene based polyurethane. The S7351 was specifically formulated for electronic modules and is also an excellent candidate for electronic control modules (ECM's). Due to its low hardness and flexibility, the S7351 will not exert stress on delicate surface mounted devices (SMD's) on printed circuit boards (PCB's) when exposed to extreme thermal cycling typical of outdoor electronics applications. The S7351 is an excellent alternative to rigid systems that do not allow expansion and contraction of delicate components, causing failures. Also, due to the polybutadiene chemistry used in this formula, the product provides excellent high-temperature properties up to 125°C and much-improved chemical resistance.
S7457 -

2 Component Polyurethane Potting Compound

Epic S7457 is a two-component polyurethane potting compound designed for electronic potting applications. Epic S7458 was formulated or applications requiring a low Tg, thermal cycling resistance, low weight loss at 130°C and is designed to pass UL 94 V-0. This premium RoHS compliant polyurethane has a very soft durometer and is great for applications with constant thermocycling.
S7205 -

2 Component Black Epoxy Potting System

Epic S7205 is a two-component, black epoxy system designed for coating or encapsulating a variety of substrates. Epic S7205 features a low viscosity and long pot life to provide bubble-free castings. It has excellent chemical resistance and good electrical insulating properties, making it an excellent choice for use in potting applications subjected to the elements, such as charge controllers.
Battery Pack Encapsulation and Electronic Potting for the Wind Energy Industry
When choosing a material for your battery or battery system, requirements vary depending on the battery technology. Epic Resins has experience in a variety of battery technologies, systems, and battery configurations. We can work with you to determine the most cost-effective solution that will work for your particular need. As more wind energy battery technology is incorporated into the electrical grid, partnering with a supplier with the knowledge in the application and the ability to quickly work with you to identify solutions is increasingly more critical.
S7253 Series -

2-Component Polyurethane Compound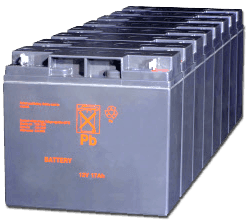 Epic S7253 series of products are two-component, UL 94V-0 recognized polyurethane compounds designed for electronic applications requiring encapsulation. The low weight loss of S7253 series at elevated temperature suggests that this product is suitable for applications that can reach up to 125°C. The S7253 series is currently utilized in a variety of applications, including automotive applications that require thermal cycling between -40°C and 85°C. The S7253 series of products feature good thermal conductivity along with good adhesion to various metals and plastics. The S7253 series of products meet RoHS requirements.
S7302 -

Urethane Potting Compound

Epic S7302 is a tough urethane material designed for electronic potting applications. The chemistry of S7302 lends itself well for products that are exposed to a wide range of temperatures. S7302 is adequate for applications that are thermal cycled between -40°C and 135°C with excursions up to 160°C. S7302 also features good moisture resistance and good adhesion to various metals and plastics.
Epoxy Resin and Polyurethane Adhesives for Wind Turbine Manufacturers
Epoxy Resin is the material of choice when bonding fiberglass/epoxy laminate materials, such as those used in the manufacture of wind turbine blades. Epic Resins manufactures a plethora of adhesives for wind turbine systems that give the end-user flexibility in pot life or open time of the adhesive, MMD equipment friendly ratios, and fillers, as well as a myriad of cure schedules to fit your production needs. As always, if we do not have exactly what you are looking for, talk to one of our technical sales people to begin the process of having an adhesive formulated specifically for you.
Epic Resins supplies structural and bonding adhesives capable of adhering to primed metals and epoxy/fiberglass laminate types commonly found in the manufacturing of windmill blades. These powerful adhesives do not slump or sag, creating durable bonds capable of outliving some substrates! Our polymer formulators are also capable of producing custom adhesive chemistries to work perfectly with the environmental stresses and application techniques used in your turbine blade building process.
Epic S7068 -

2 Component Primerless Adhesive

Epic S7068 is a two-component high strength, primerless, structural adhesive designed for bonding FRP to itself or primed metals. Epic S7068 adheres extremely well to most SMC formulations with little or no surface preparation. Epic S7068 also offers the flexibility of mix ratios and good peel strength and does not sag in a 3/8 inch bead.