Employment Opportunities at Epic Resins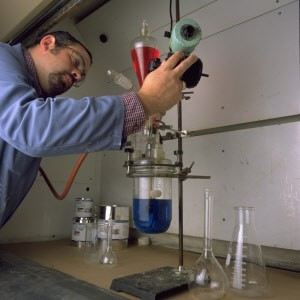 Epic Resins is an Equal Opportunity Employer. We are a dynamic, growing employer located in Southeastern Wisconsin. You may apply by e-mailing your resume with "Resume" as the subject to customerservice@epicresins.com.
If you'd like to work for a leader in the epoxy resin industry, Epic Resins is the perfect opportunity for you. Apply today and begin your new career.
Epic Resins is currently accepting applications for the following positions:
Customer Service Representative
We are looking for candidates to work in our Palmyra, WI facility. Takes customer orders via telephone and e-mail. Enters customer orders into the computer system. Communicates with all parties necessary regarding customer requirements. Apply today!
Duties and Responsibilities:
Enter customer orders into computer
Enter and commit batch tickets
Prepare weekly stock list and prepare batch tickets to maintain stock list
Send Daily Sales Report to CEO
Set up new customer accounts by working with customer and sales dept.
Prepare and maintain records of price quotes
Provide MSDS and Data Sheets to customers
Expedite, change, or cancel customer orders as necessary
Communicate changes in customer orders to Production, Purchasing, and Shipping as necessary
Send confirmation to customer on all orders, changes in orders, and cancelled orders
Work with customer on RMA disposition
Prepare and send Pro Forma Invoices to customers
Knowledge, Skills and Abilities:
Good communication skills
Basic computer skills and knowledge of Microsoft Office Suite
Good at problem solving, multi-tasking, and the ability to prioritize tasks
Credentials and Experience:
High School diploma
Two year (or more) college degree preferred but not required
Benefits
Starting wages: commensurate with experience
Medical (Epic Resins pays up to $1500 of deductibles), Dental, School Tuition
After 90 days from hire - 401K (25% match up to 15% of wages)
Opportunity to earn Annual Bonus
Work Hours: 8:00 AM – 5 PM Monday – Friday No Weekends.
Paid time off: starting after the first year worked, 10 days. After 5 years worked, 15 days.
Technical Sales Representative
We are looking for candidates located throughout the US as well as individuals willing to relocate within the Continental US. Ideal candidates will have basic knowledge of epoxy resin and/or polyurethane chemistry. A background in electrical engineering would also be beneficial. Sales experience is preferred but not required.